Words by Artika Casini
Photographs by Du Soleil Photographie
Like many 21st-century love stories, this one begins online. What's less typical is how long it stayed there.
Christine Grey was on a monthlong business trip in Germany and David Sosna was visiting family in Miami when both swiped right. They had tried dating apps before with no success, and so, separated by one big ocean and several time zones, they trod carefully.
They got to know each other online for four weeks before meeting face-to-face.
"It might sound silly, but I was really impressed that we could communicate with an eight-hour difference," says Grey, a designer and the owner of women's workwear apparel company Citrine Grey. "I would text him before I went to sleep and wake up to texts from him."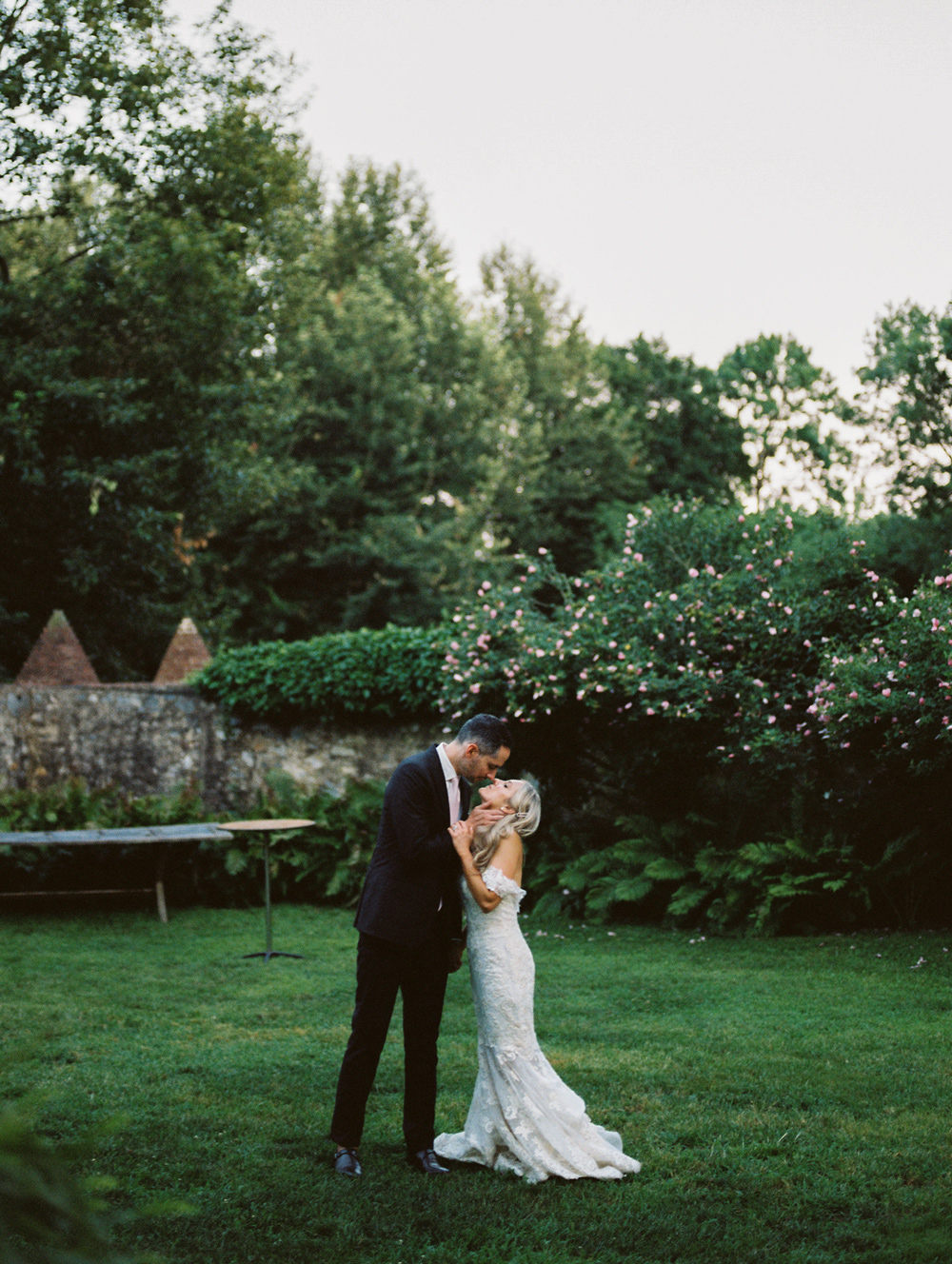 Then the day of the big reveal arrived. They both landed back home on the East Coast—Sosna in Lansdale, Pennsylvania, and Grey in Center City, Philadelphia. "The good and bad about online dating is that it's easy to connect but hard to have a real connection," says Sosna. "And when you finally meet, you sometimes wonder who you're going to get."
Would the conversation still seem as effortless? Might the chemistry somehow sour? Sosna wondered as he approached Tria Taproom on Walnut Street for their first date. Grey immediately gave him the warmest, kindest, most genuine hug "like she knew me," he says, and it was easy from the outset. "I had never found that before."
By the third date, the two were exclusive, though Grey still hadn't put Sosna's name in her phone. "You have to earn it," she told him. Less than six months later, they spent New Year's Eve in the emergency room after Grey unexpectedly fell ill.
It was around then that Sosna realized he wanted to spend the rest of his life with Grey, he says, though he would wait a year and a half to pop the question. He wanted the proposal to be "perfect"—perhaps a helicopter ride over the city, or a scavenger hunt to track down the places they went to on their first dates. It could even be during a walk through the park, he thought, but April 2018 was an especially rainy month in Philadelphia.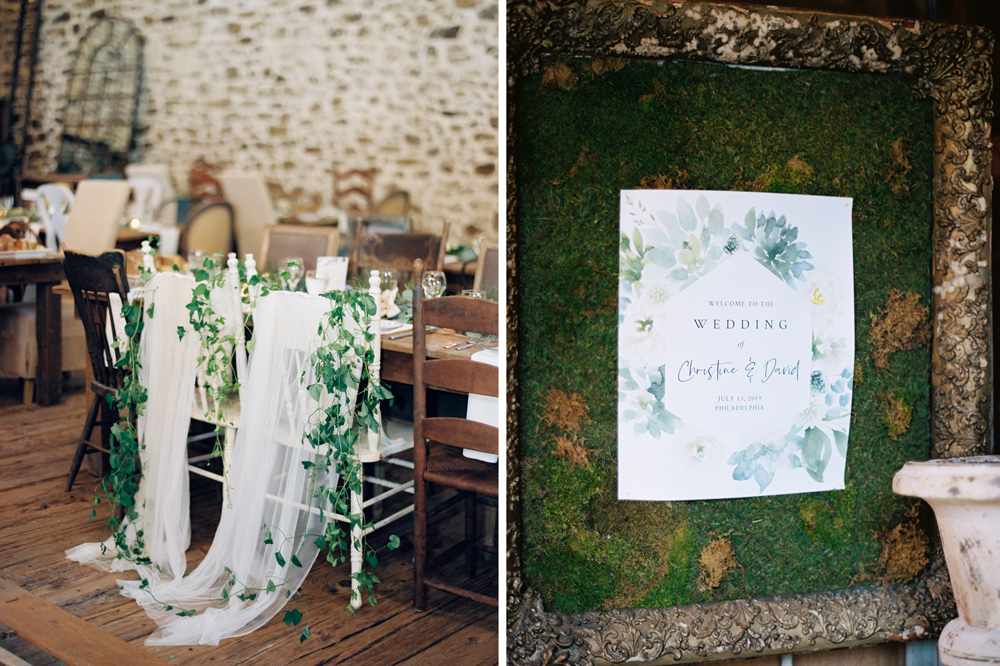 Things seemed no better when the couple visited Miami at the same time as Hurricane Maria and Sosna wanted to take a stroll along the beach. "It was windy—the kind that turns umbrellas inside out," Grey says. Sosna would explain, while down on one knee, "I've tried to do this for the past month. I can't wait any longer."
The two wed the following year, on July 13, 2019, in a "magical" celebration at a picture-perfect venue.
They had searched what seemed like every location within 50 miles of Philadelphia when Grey attended Life's Patina at Willowbrook Farm, a Malvern-based vintage shop in a renovated dairy barn from the 1800s. Grey fell instantly in love with the open air, the lake, the long, tree-lined driveway—and the owner's "salt of the earth" demeanor, which made planning a wedding there so easy.
The couple's second-easiest wedding decision was selecting photographer Minh Cao from Du Soleil Photographie. "She does all the photography for my clothing line," says Grey. "So I knew that if nothing else, I'd have great photos."
As a Philadelphia-based small business owner, Grey made a conscious effort to select local vendors and incorporate special city touches, such as the Weckerly's Ice Cream dessert cart, enjoyed by all 100 guests.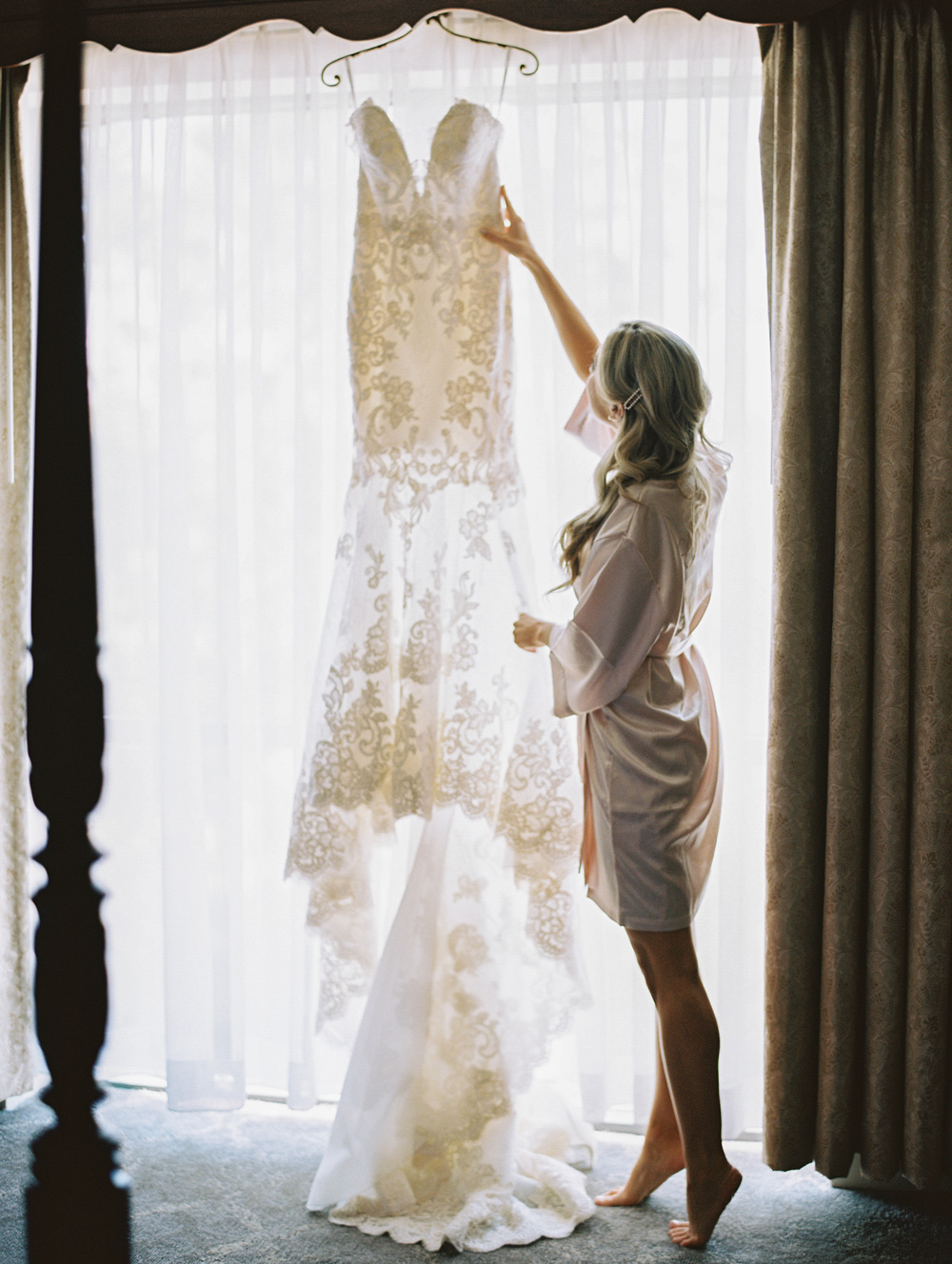 For her dress, she went to Mari Mi Bridal on Pine Street, settling on a lace Badgley Mischka gown. "If you've seen my fashion line, you know I love lace," says Grey, who customized her dress by removing the sleeves and illusion neck, and then tailoring the piece into an off-the-shoulder V-back.
But the most important element for both Sosna and Grey was the intimacy and personalization of the entire day. Grey left a bouquet of flowers on the chair where her late mother would have sat. She walked down the aisle to "Fools Rush In," played on guitar by a friend. Sosna wept during the service, calling it "both great and sweet … and a little mortifying."
Grey, too, couldn't stop her tears. "I remember thinking, both of us can't be crying right now."
But they were. And neither would change a single moment.
"We are so lucky," Sosna says. "I couldn't have asked for a better day—or a better wife."
---
Details 
Groom's Tux
Commonwealth Proper
commonwealthproper.com
Bride's Gown
Badgley Mischka from Mari Mi Bridal
marimibridal.com
Bride's Shoes
Designer Schutz
schutz-shoes.com
Entertainment
DJ Ben from Remixologists
rmxts.com
Florist
We Are Wildflowers
welaughwelove.com/we-are-wildflowers-2
First Dance
"Into the Mystic" by
Van Morrison
Photographer
Minh Cao from Du Soleil Photographie
dusoleilphoto.com
Caterer
B&T Catering
bt-catering.com
Stationery
Etsy
etsy.com