Every element of Conor Matthews and Peyton Farrall's big day at The Covered Bridge Inn in Lewes exuded rustic charm.
Words By Ashley Breeding
Photographs by Maria DeForrest
---
For Conor Matthews and Peyton Farrall, two soccer game losses equaled one winning match.
The two met in 2015 as high school sophomores at Sussex Tech. Peyton was on the girls' soccer team, and Conor, also a soccer player, was her team's manager. After Peyton blew out her knee during a game and needed surgery, she was stuck sitting on the bench for the remainder of the season.
"That's when Conor and I really started talking and became good friends," Peyton recalls.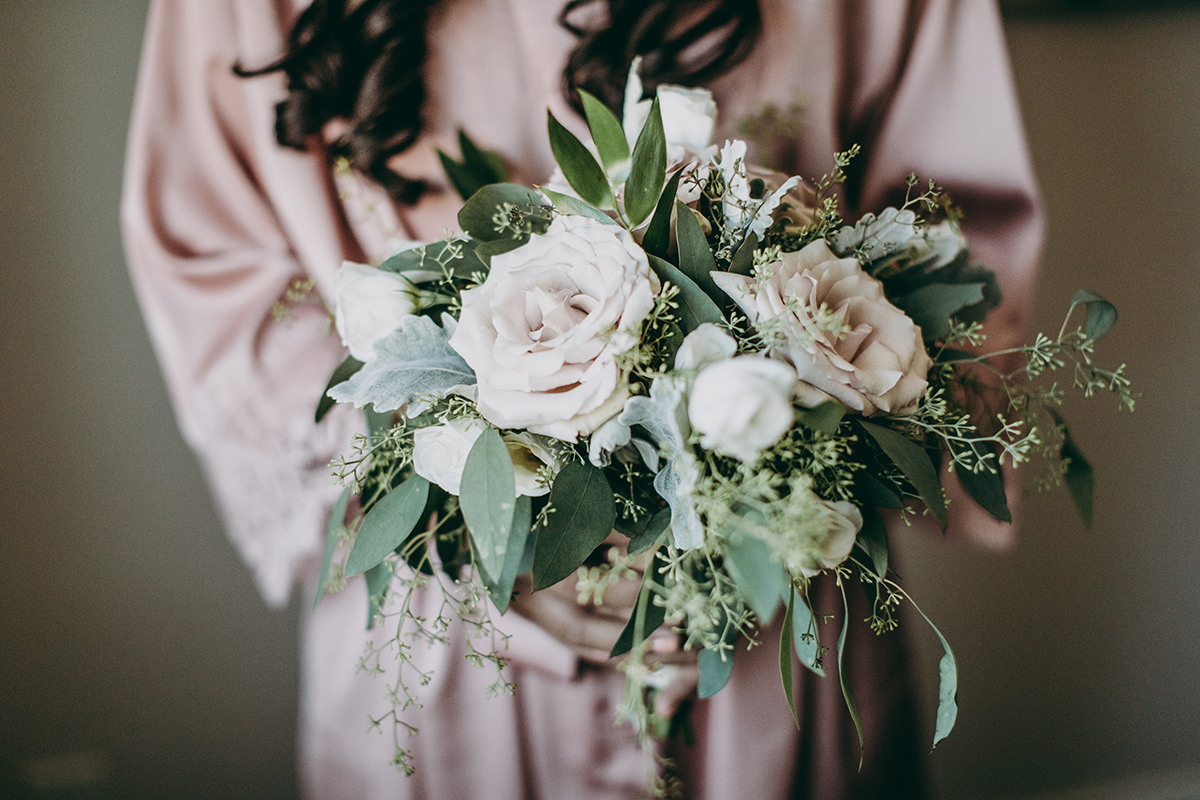 As their friendship blossomed, so did hints of romance. Conor made the first move by asking Peyton on a date, but it wasn't until Peyton attended one of his soccer matches that he really upped his game. "I asked her if she wanted to be my girlfriend," Conor says with a bashful smile, like it happened just yesterday. "We lost the game 4-nothing, but it was the best game ever."
The two became so inseparable that college friends would later call them "an old married couple," Peyton says. For their one-year anniversary, Conor arranged a candlelit dinner for two on the dock of the bay in Lewes, where their friends helped with the surprise and even catered Arena's sandwiches.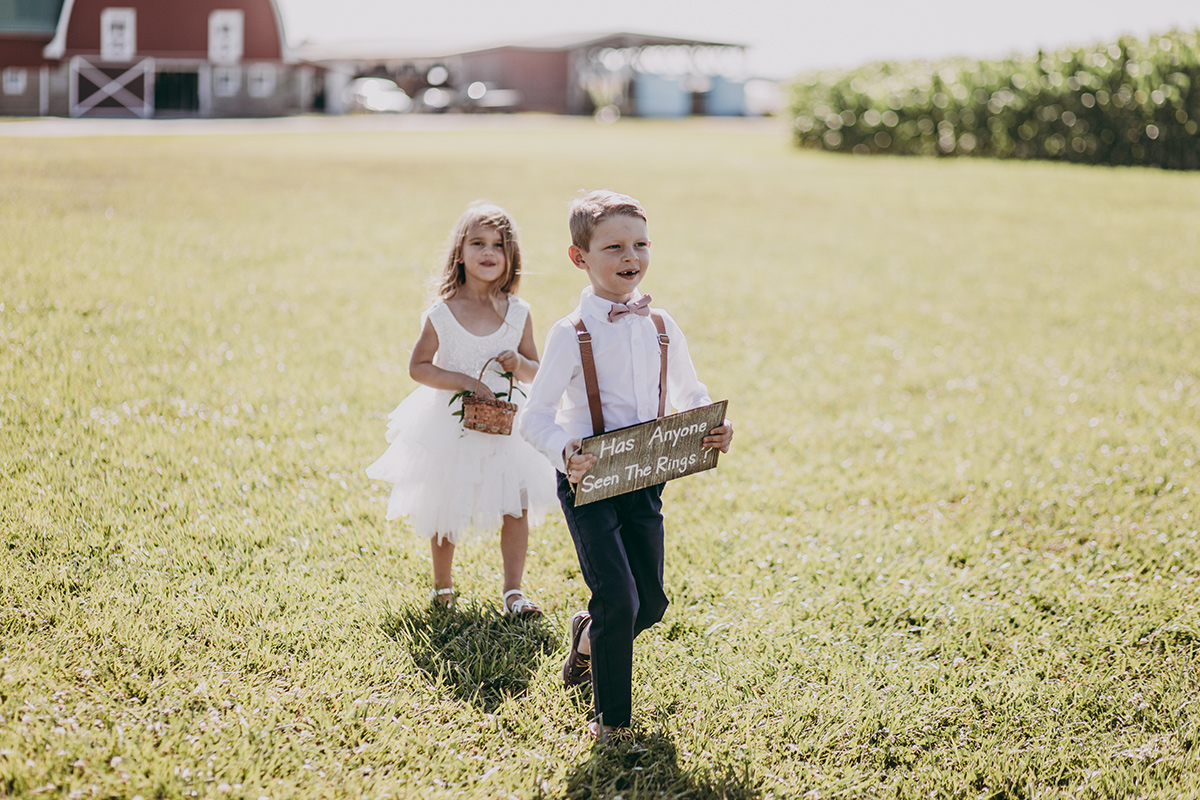 "We don't go on a lot of dates," Peyton says. "We hike and run together (both are currently training for their second half-marathon) or take in pizza and watch Netflix."  The relationship is one both define as comfortable, where they "tell each other everything and there are no surprises."
Popping the question, however, was the second thing Conor planned to keep under wraps.
"At the 2018 Dogfish Dash, I made sure Peyton got to the finish line first," Conor says. "As she approached, our moms were holding a sign that said, 'Peyton, will you marry me?' When she did cross, I got down on one knee."


Peyton knew her answer before Conor even had a chance to pop the question. "I just blurted out 'Yes!'—I don't even know if he asked me," Peyton says, laughing.
Having just sprinted the last half-mile, Peyton was already out of breath—but the moment, she says, took what little she had away completely.
"It was a huge surprise," she says, "and everything I had hoped it would be."
The comedy continued. When Conor tried to place the ring on Peyton's finger, the one she was already wearing wouldn't budge. "My fingers were so swollen from running," she says, still laughing. "I had to walk around with my hand in the air for a while to let it drain."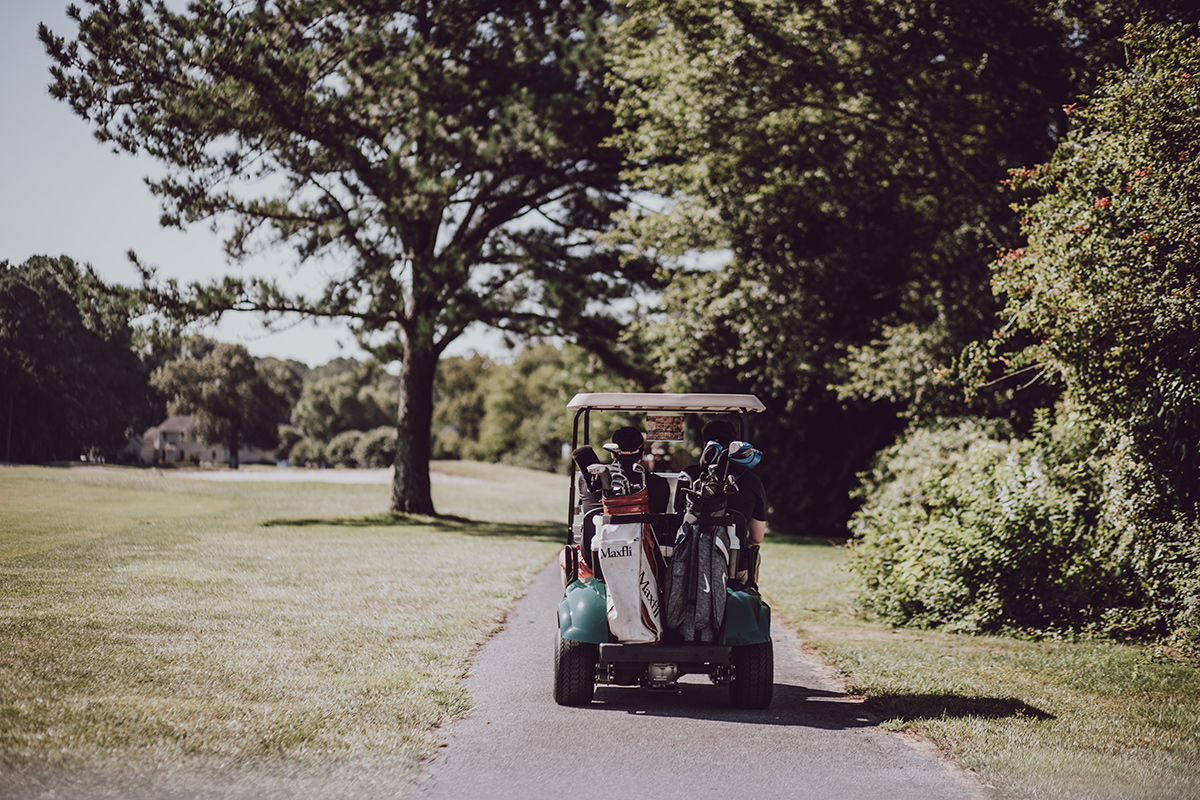 The two began planning their wedding immediately.
Peyton's mom found the "perfect venue" for her down-to-earth daughter and soon-to-be son-in-law. "When we took a tour of Covered Bridge Inn, it was just surreal—secluded, charming, lights strung everywhere—and the owner Ingrid was one of the nicest, most authentic people I'd ever met," Peyton says. The dairy farm–turned-bed and breakfast–turned-wedding venue was also conveniently located in Lewes near their parents and could accommodate their 175 guests, including 10 overnight guests in the wedding party.
On July 13, 2019, less than a year after their engagement, the couple's dreams were realized.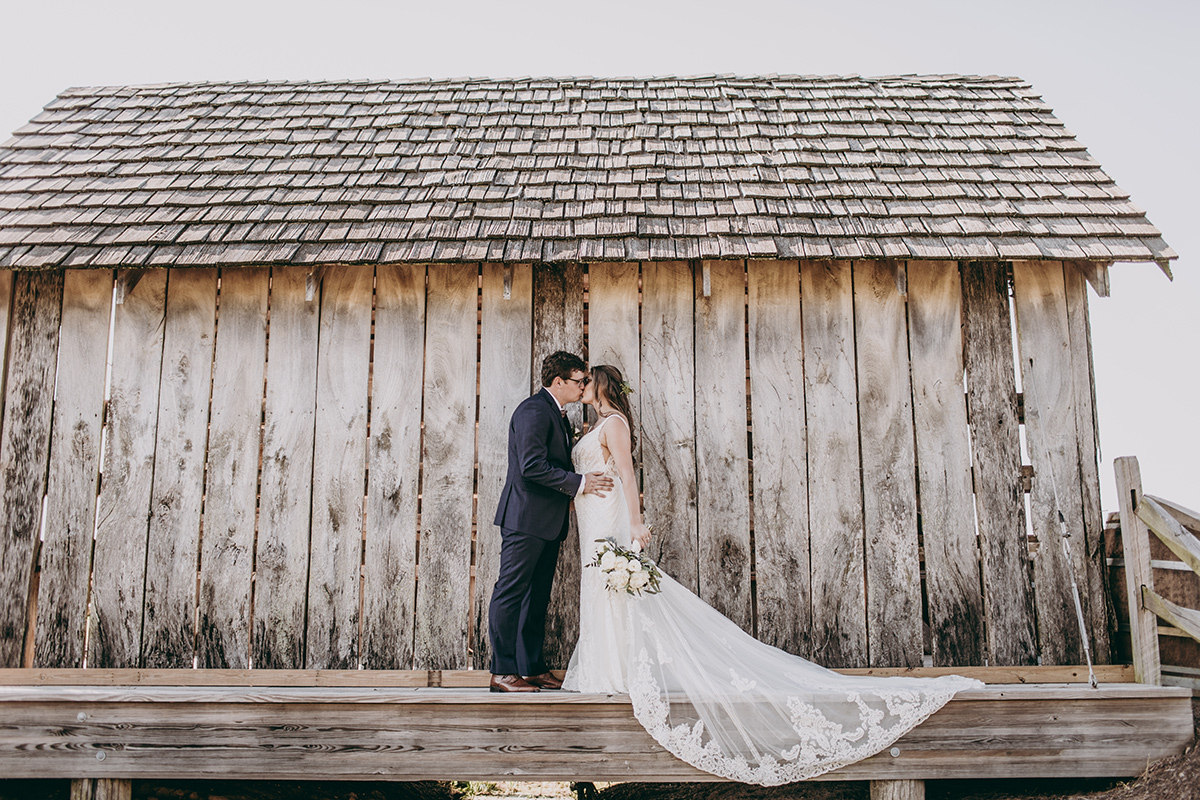 From the verdant outdoor backdrop to the earthy table settings, every element of their big day exuded rustic charm.
It teed off with a nearby golf game among groomsmen, before the couple's loved ones looked on from white garden chairs as they exchanged vows at the footbridge, their nuptials officiated by the same man who married Peyton's parents 25 years earlier.
The wedding party was small, and the ceremony brief—"It was 95 degrees in July, and we wanted to get everyone out of the sun quickly," Conor says.
Peyton wore a "simple but pretty" plunge V-neck dress she'd set out to find from the beginning, with sandals that wouldn't sink into the grass. "Honestly, I'd liked to have gone barefoot," she says.


The groom and groomsmen donned dapper suits, while the bridesmaids were in breezy mauve chiffon. "I chose the color," says Peyton, "but let them pick the cut." She's not one to be picky.
The air of simplicity could also be found in fresh white-flower bouquets arranged by a family member, a hobby florist.
Guests mingled and played cornhole over beer and wine in a cocktail courtyard beside the barn before sitting down to a banquet-style supper served at shabby-chic farm tables topped with fresh green garlands and ambient candlelight.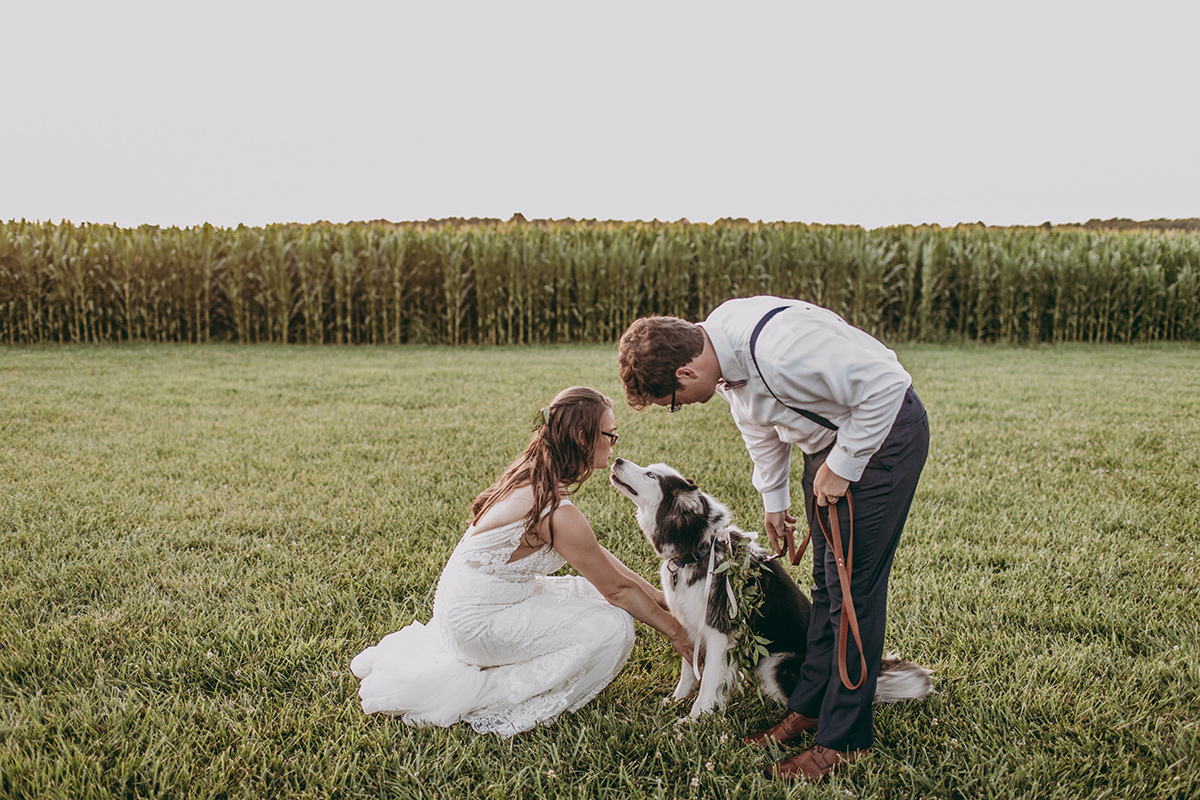 The three-tiered cake appeared traditional until cut. Conor's two layers contained cookies and cream and Reese's cups, while Peyton opted for passionfruit and butter cream.
Choosing the music, Peyton says, was the hardest part. "I just wanted one big dance party, but we had a mix of ages. I thought, what songs will our friends like that our parents and grandparents will also dance to?'"
They thought their own wedding song was an easy choice—"We'd been settled on one for months," Conor says—but changed it to Lukas Graham's "Love Someone" at the last minute. 
The entire event was a highlight, both agree, but Peyton is especially fond of getting into her dress with her mom and walking down the "aisle"—the distance between the inn and the footbridge was the length of a football field—with her dad.
For Conor, it was watching Peyton take that walk. "I cried like a little baby," he says. "Her bridesmaid had to slip me a tissue. That moment was when everything hit me." His best friend was now his wife, for life.
---
DETAILS
Ceremony and reception:
The Covered Bridge Inn, Lewes, Delaware.
thecoveredbridgeinn.com
Bride's dress:
Martina Liana, style "1066," from La Bella Donna, Jenkintown
lebelladonna.com

Bridesmaids' dresses:
Morilee in "Desert Rose," Irini's Originals, Wilmington
irinisoriginals.com
Hair:
Dana Evans, owner of Indigo Opal in Rehoboth Beach, Delaware
indigoopal.com
Makeup:
Julia Downes, from Beauty Bar By Kristina Ruggerio, Wilmington, Delaware
shopkristinaruggeriocosmetics.com
Cake:
The Station on Kings, Lewes, Delaware
thestationlewes.com
Groom's and groomsmens' suits:
Perry Ellis
menswearhouse.com

Entertainment:
That British DJ Petch, Mark Petchy
facebook.com/thatbritishdjpetch/
Florist:
Amanda Altemus of Tutu's Tulips
First dance:
"Love Someone" by Lukas Graham
Photographer:
Maria DeForrest
deforrestphotography.com
Honeymoon:
To accommodate their work schedules, the couple honeymooned in Rome, London, Scotland and Iceland six months before their wedding. They plan to eventually take another one.