The potato chip magnate married 'the one' last January at the iconic Wilmington venue.
Words by Lisa Dukart
Photography by Jana Bannan
In many ways, their meeting was fate. In the fall of 2016, potato chip magnate Ed Herr was at Fieldstone Country Club in Wilmington, Delaware, dining with colleagues. Nearby, Diane Rowe and her twin sister, Suzanne, were lounging on the patio, taking in the evening view. Ed noticed them and wandered over. Diane had noticed Ed, too. They chatted and quickly hit it off. Before he left for the evening, Ed made sure to get Diane's phone number. He was so intrigued, he called her later that night.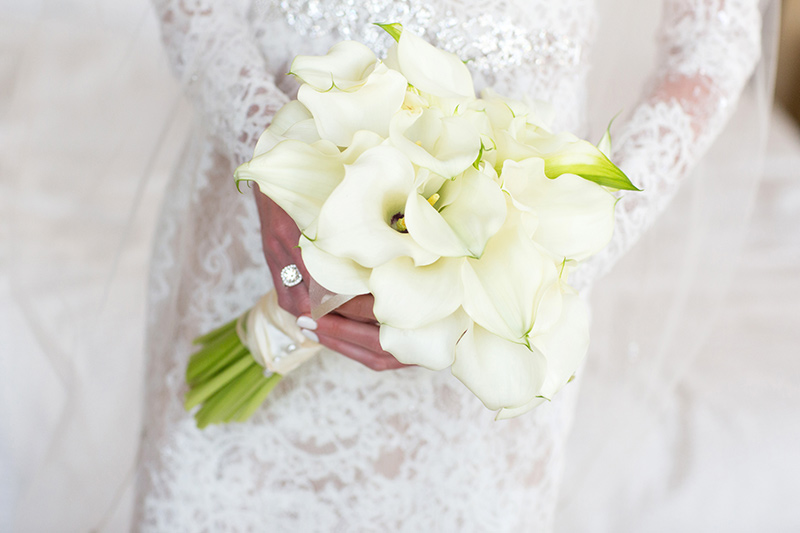 When they had their first date, it was, fittingly, at Fieldstone. Sadly, though, that same weekend, Ed's mother—who long hoped he would find a partner and remarry—passed. Still, they found the silver lining.
"We felt like this was a little miracle from God or my mother, that this got passed on to us as a blessing," Ed recalls.
It didn't take long for either Ed or Diane to know they'd found the one. In March 2018, they took a cross-country ski trip to New Hampshire, along with Suzanne and her husband, Norman. Initially planned as a getaway and celebration of Diane's retirement, she had no idea that Ed would soon ask her to marry him.
With the help of Suzanne, Ed was able to pull off a surprise proposal. The ring, which Ed got from a New York jeweler, arrived at the Wentworth Inn just hours before they did. When the two couples sat down for dinner, Ed gave speech, which he ended by getting down on one knee and popping the question. There wasn't a dry eye at the table.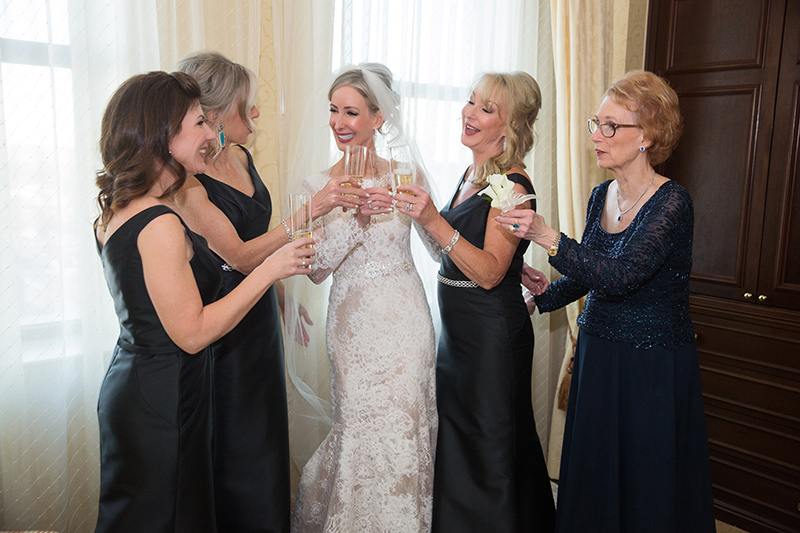 "It was really special to have my sister there," Diane says. "She's been such a big part of my life."
Unsurprisingly, Suzanne would play a big role—albeit one she wouldn't know about—in their wedding day some nine months later.
On Jan. 11, 2019, Diane and Ed tied the knot, holding both the ceremony and reception at the Hotel Du Pont. The couple was thoughtful in selecting their wedding day, waiting until after the bustle of the holidays.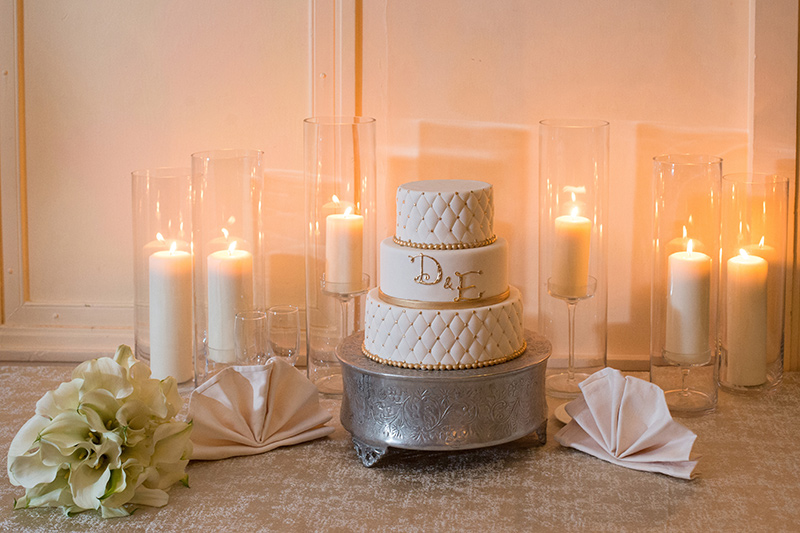 Plus, January was the perfect month for Diane to wear the Allure gown she fell in love with. The white lace dress with full-length sleeves was perfect for winter nuptials. Much like how she quickly knew Ed was "the one," Diane knew that gown—the very first she tried on—was too.
The elegant design—bringing Diane and her dress-shopping companions to tears when she first put it on—matched the neutral design palette chosen for their wedding day. Her bouquet was a simple arrangement of calla lilies, which were also incorporated in the boutonnieres.
Diane and her father walked down the aisle not to the traditional bridal march, but a live rendition of Shania Twain's "From This Moment On" performed by Tim Bentch. At the ceremony, presided over by one of Ed's friends and mentors, Pastor Steve Treat, Diane and Ed exchanged vows and performed a candle-lighting ceremony.
"It's symbolizing two individual lives coming together and becoming one," says Ed, whose two sons served as groomsmen.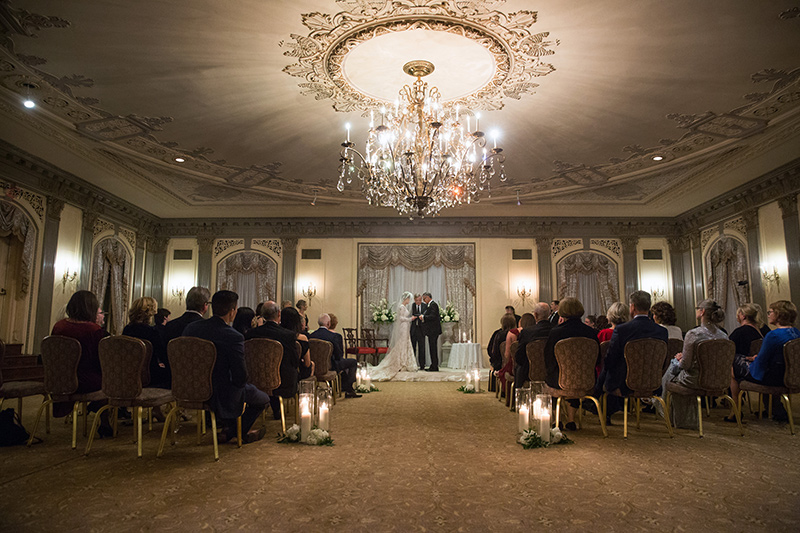 As part of the ceremony, Pastor Treat included a reminder of what marriage means, an especially touching moment as the couple was surrounded by many other happily married couples.
"We wanted all of them to feel like we were all getting married, all reuniting, redoing our vows," says Ed.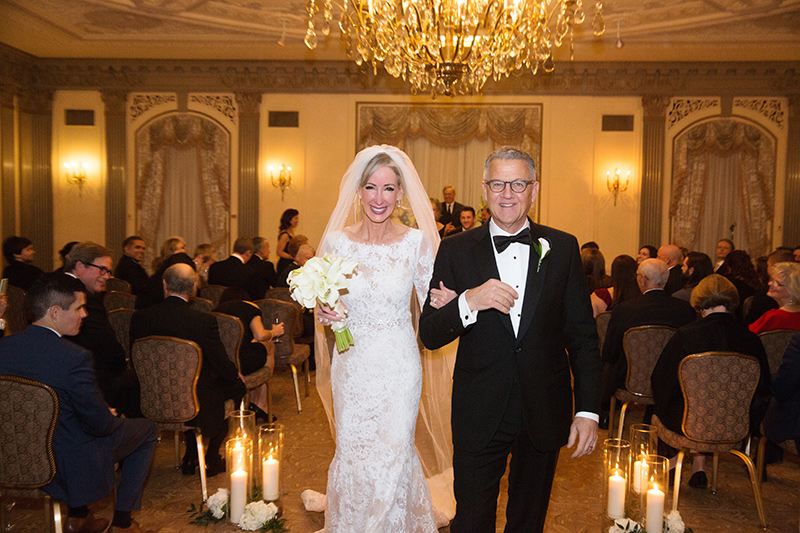 During cocktail hour, and again during the reception, they gave a fitting nod to Ed's Nottingham, Pennsylvania, snack empire, with bowls of Herr's potato chips placed about. Another nod to family came during the traditional father-daughter dance.
Given the significance of her relationship with her twin sister—and how much she was there for many important steps in Diane and Ed's relationship—Diane chose to surprise Suzanne by sharing the first dance with her to Bette Midler's "The Wind Beneath My Wings."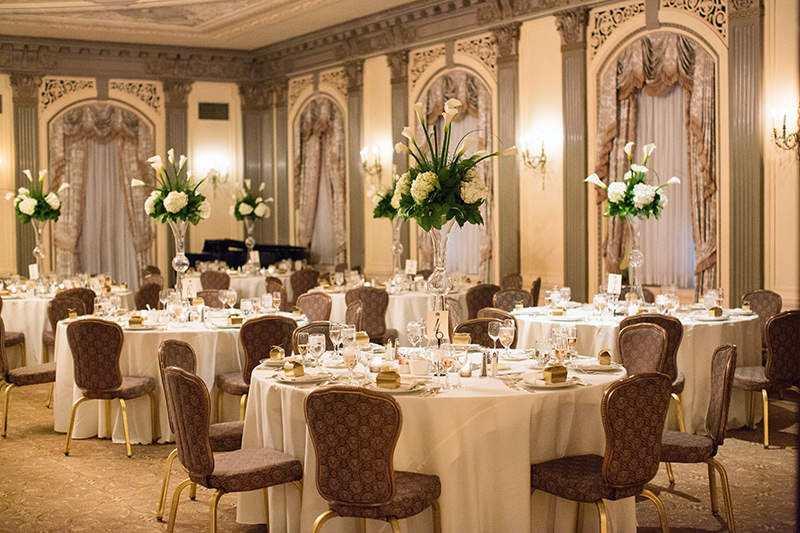 "As twins, we are so close," says Diane. "We always held onto each other. I would always say to her, 'You're the wind beneath my wings.'"
Suzanne had no idea until she heard the first refrain.
At the end of the song, Suzanne handed Diane off to Ed, and the couple shared their first dance to Rod Stewart's "Have I Told You Lately."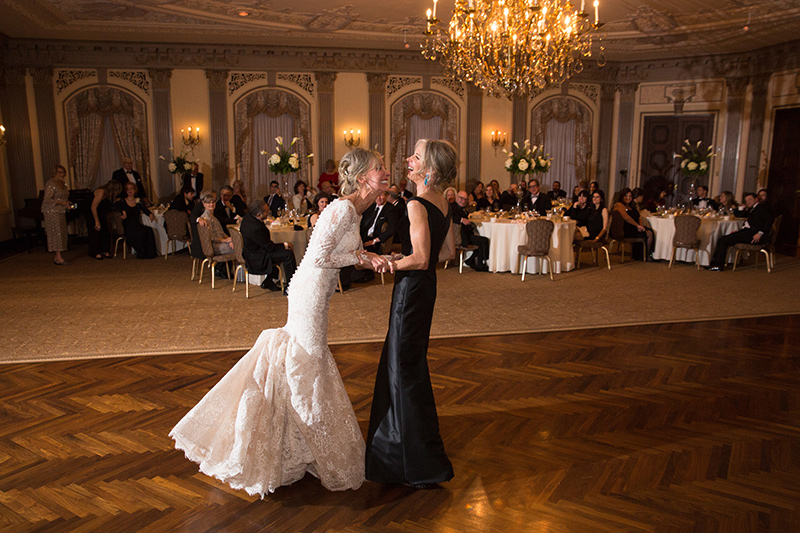 "That was just one of [our] favorite slow-dance songs," says Ed. "The words are just so beautiful."
Hours later, after the guests had left, Diane took a final spin around the dance floor, her face alight with a huge grin.
"It just warmed my heart and I thought, I want to keep her this happy," Ed recalls. "The whole day was absolutely perfect. When Diane and I look back, we say we wouldn't change one thing."
---
DETAILS
Ceremony and Reception
Hotel Du Pont
Hair
Christina Quillen
Makeup
Tonia Marisa, Ooh La La the Makeup Studio
Cake
Vanilla Raspberry with White Chocolate Mousse
Hotel Du Pont
Groom's Tux
Brooks Brothers
Groomsmen's Tuxes
Nordstrom
Bride's Gown
Allure, Claire's Fashions
Bridesmaid's Dresses
Sorella Vita, Claire's Fashions
Ceremony Entertainment
Tim Bentch
Cocktail Hour Entertainment
Janet Witman, Brandywine Harps
Reception Entertainment
DJ Sam Catrambone, Center Stage Entertainment
Florist
M. Coty Designs
Stationery
Whimsy Greenville
First Dance
Have I Told You Lately" by Rod Stewart
Photographer
Jana Bannan Photography