Lindsay Liebman
, producer of
Paper & Posh
chic wedding invitations, shares how to include your
pet
in your special day.
Words by Weddings Today staff
Betrothed couples often bicker about a number of things while planning their wedding, and a common kerfuffle is over whether or not to include the family pet in the ceremony.
"Usually, one person wants the pet in the wedding, while the other doesn't," explains Lindsay Liebman, owner of Paper & Posh Wedding Invitations and Stationery in Media, who has helped many couples work around this issue.
The key, she says, is to understand that it can be done tastefully. If you have a dog or cat, that typically means incorporating them into your wedding stationery.
"Having pets in a wedding is not a great idea, because many people are allergic or will feel offended," Liebman advises. "Plus, do you want someone to have to watch over your pet throughout the night?"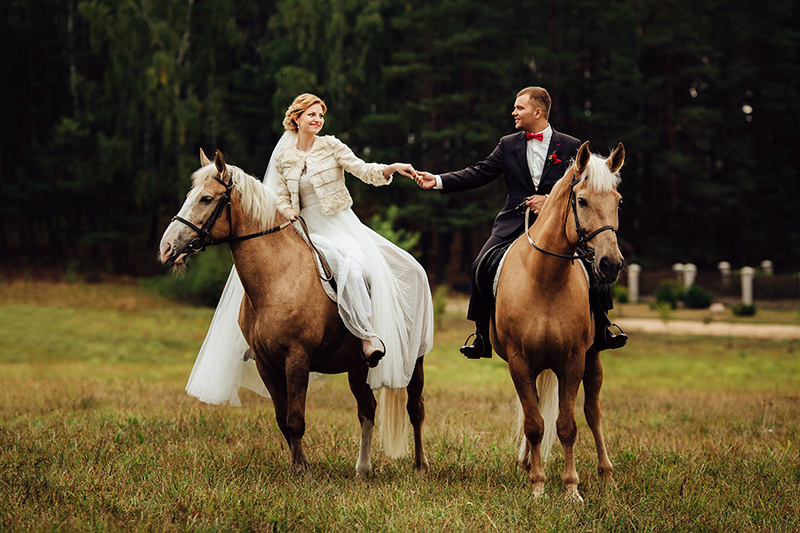 Instead she suggests other playful ways to include your furry family members, without actually putting them on the guest list.
"Most couples I meet say the most important thing is for their guests to have fun," Liebman says. For guests with a sense of humor or who know you well, send cute invitations that are both written and addressed from your pet.
Sending save-the-dates with a photo of your dog or cat sets the tone for a picture-pawfect occasion. These need not be as formal as invitations, Liebman says, and are a fun way to lay the groundwork for your upcoming nuptials.
If you'd still like your pet to attend the wedding in spirit, offer guests "treats" from your pets at the reception, with a silly note attached that says something like, "We weren't invited, but here's a treat to go." Including a watercolor painting of your pet on the party-favor table inserts some personality.
Lastly, just because your animals don't have a role in the ceremony doesn't mean they can't participate in your Big Day. Family portraits with your beloved pets make for meaningful wedding-day keepsakes, and if you're lucky enough to wed on your personal property, you can simply put the kids to bed (or pasture) before your night gets started.