Words by Ashley Breeding
If you're a couple who cares about what's haute, here are 12 happening wedding trends. Ultimately, your special day should reflect your personal style, so incorporate only those that inspire you. (We do urge you, though, to consider a more sustainable celebration!)
---
The bold &
beautiful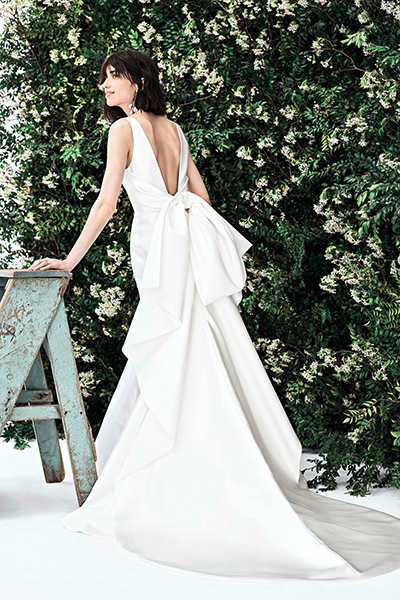 Modern gowns pay homage to decades past with voluminous silhouettes and bold embellishments—big skirts, tiers of tulle, romantic lace and playful bows. Soft shades outcompete classic whites, and there's always the ultimate statement: the midi skirt. Pictured here: Lyla gown by Carolina Herrera, price upon request, at Elizabeth Johns, Ardmore.
---
Full
bloom
From silk or dried bouquets to pretty arrangements plucked from the wild, flowers are both textured and bold. Green Meadows, Chadds Ford, and Flowers by Yukie, Wilmington, are two top picks.
---
Small scale,
big style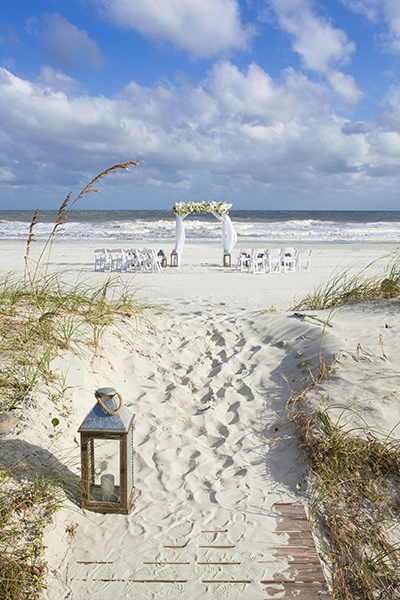 Not to be confused with a spontaneous elopement, the micro wedding has all the fixings of a proper affair, but on a more minimalistic scale. Think intimate affairs, all-inclusive packages and simple accoutrements.
---
Best
tressed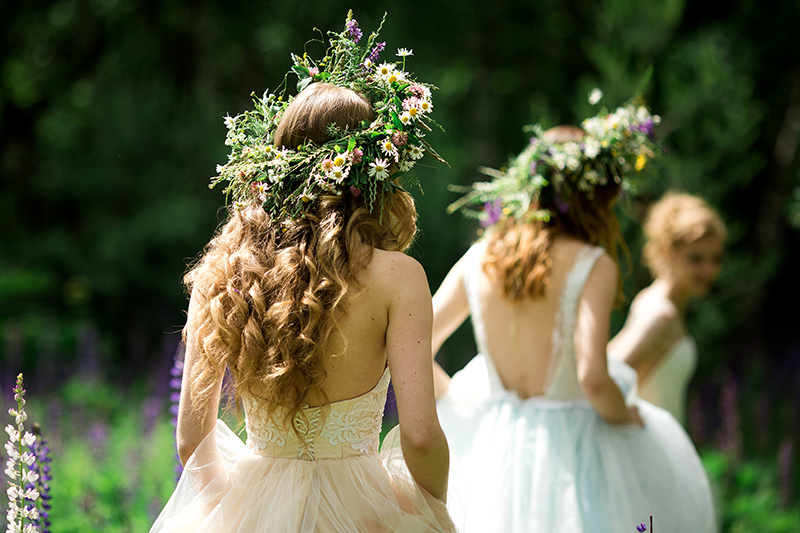 The prettiest styles for the spring and summer seasons—and especially outdoor weddings—are relaxed, playful and a little "undone." Textured waves, loose braids, ornate barrettes and even turbans are sure to turn heads.
---
Something
blue-gray
Suits in shades of navy, royal and true blue offer a more relaxed, laid-back look than the traditional tuxedo. Get fitted for a bespoke suit at Mainline Custom Clothiers (West Chester) or rent a suit for the occasion from Formal Affairs or Collars'n Cuffs (Wilmington). Add a pop of color to head-to-toe gray with a bright-blue shoe or pocket square.
---
Let them eat …
petals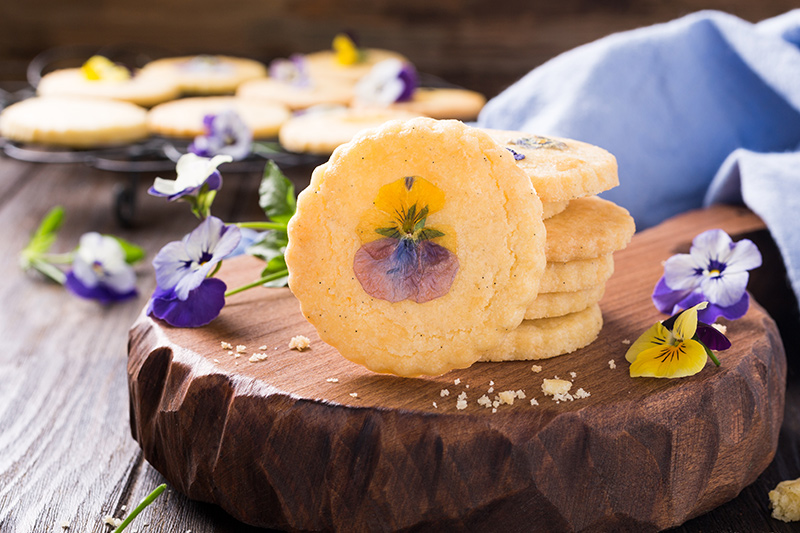 Edible flowers are falling atop everything from green salads to shortened cakes and sugar cookies, and can be color-coordinated with linens, bouquets and other décor details.
---
Dancing in the
mood light
From sparkling chandeliers to illuminated art installations—like this lit "love" sign from Slay Displays (King of Prussia)—creative lighting sets the mood for your reception space after the sun slips behind the horizon.
---
Farm to
buffet
From vegetable hors d'oeuvres to fruit-garnished apéritifs, the trend in wedding fare remains local, fresh and healthy—but always fun.
---
Freedom of
fashion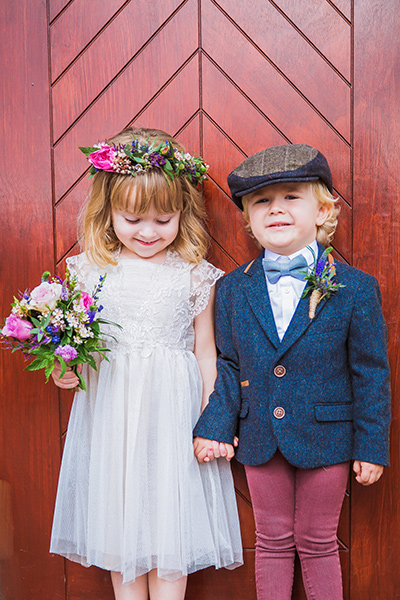 Chances are, your bridal party will be happier to splurge on an ensemble if you let them choose what they love and will want to wear again. (And let's be honest: Two bridesmaids rarely rock the same frock fabulously.) Give your friends a color scheme, then let them shop sans rules.
---
On a
roll
Spirit, wine and craft-beer bars are going mobile, à la Philadelphia's Trailer + Tap camper (trailerandtap.com) and Bubbles & Brews vintage truck (bubblesandbrewsny).
---
Sustainably
chic
Whatever the season, being kinder to our planet is always on-trend. From sourcing locally to upcycling décor (we love these placeholders by Girl Holding a Pen), there are myriad ways to reduce your carbon footprint without sacrificing style.
---
Personalized
parting gifts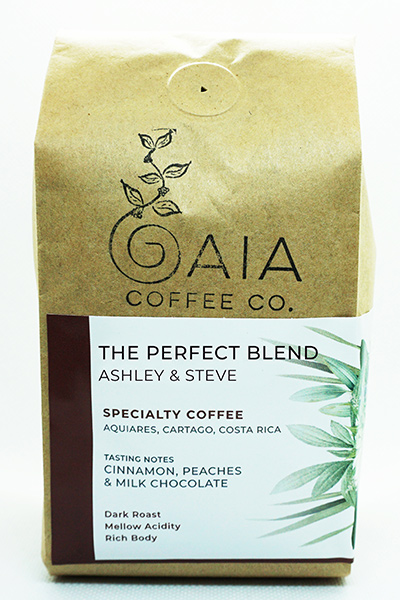 Crafty couples might enjoy making their own party favors for guests, while the artistically challenged will appreciate having a parting gift already in the bag. Gaia Coffee Co. in Lewes can customize bags of beans with your message. (gaiacoffeeco.com)
Published as "Top-Knot Trends" in the Spring/Summer 2020 issue of Weddings Today magazine.