After postponing their wedding for a year, a Broomall, Pennsylvania couple finally tied the knot.
By Lisa Dukart
---
Some of the best romances bloom out of friendship. Such was the case for Kara Henry and Dan Hamer, who were introduced by mutual friends while students at Cardinal O'Hara High School and Monsignor Bonner & Archbishop Prendergast Catholic High School, respectively. Even in the years after college—she attended Neumann University and he graduated from West Chester University—they remained close with that same group—and each other.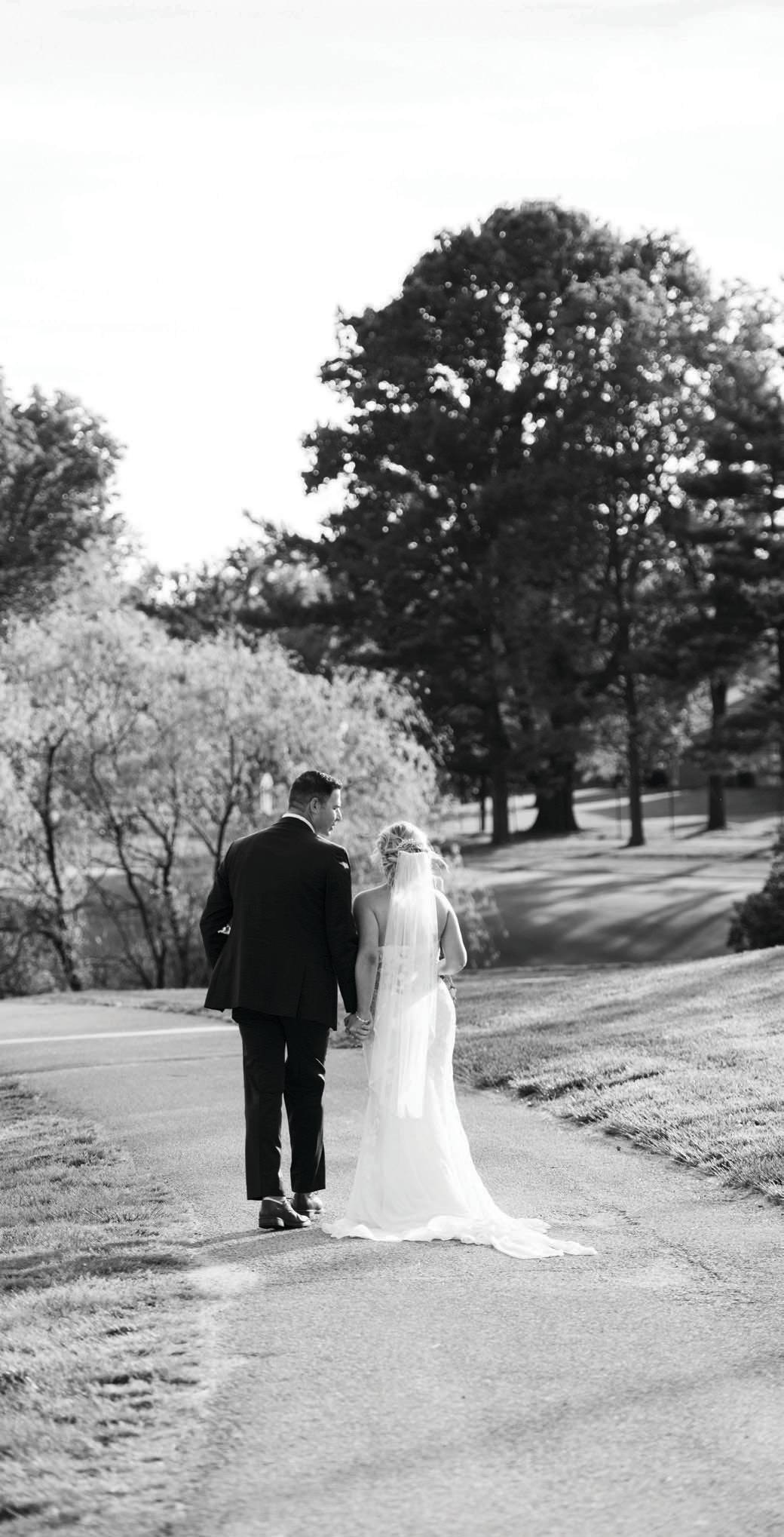 Their friends started renting summer houses at the Jersey Shore, where a spark finally ignited for Kara and Dan.
"Sea Isle kind of brought us together," Kara recalls. Befitting their group, friends were supportive of their romance and "really, really happy for us," she adds.
Three years after they first began dating, Dan asked Kara to marry him. Wanting it to be a surprise—and to provide a fun night out, since Kara was pursuing a graduate degree at Widener University and a career at the time—Dan told her they had dinner plans in Philadelphia. On the way there, he said, he needed to return home quickly to feed Dexter, his family dog.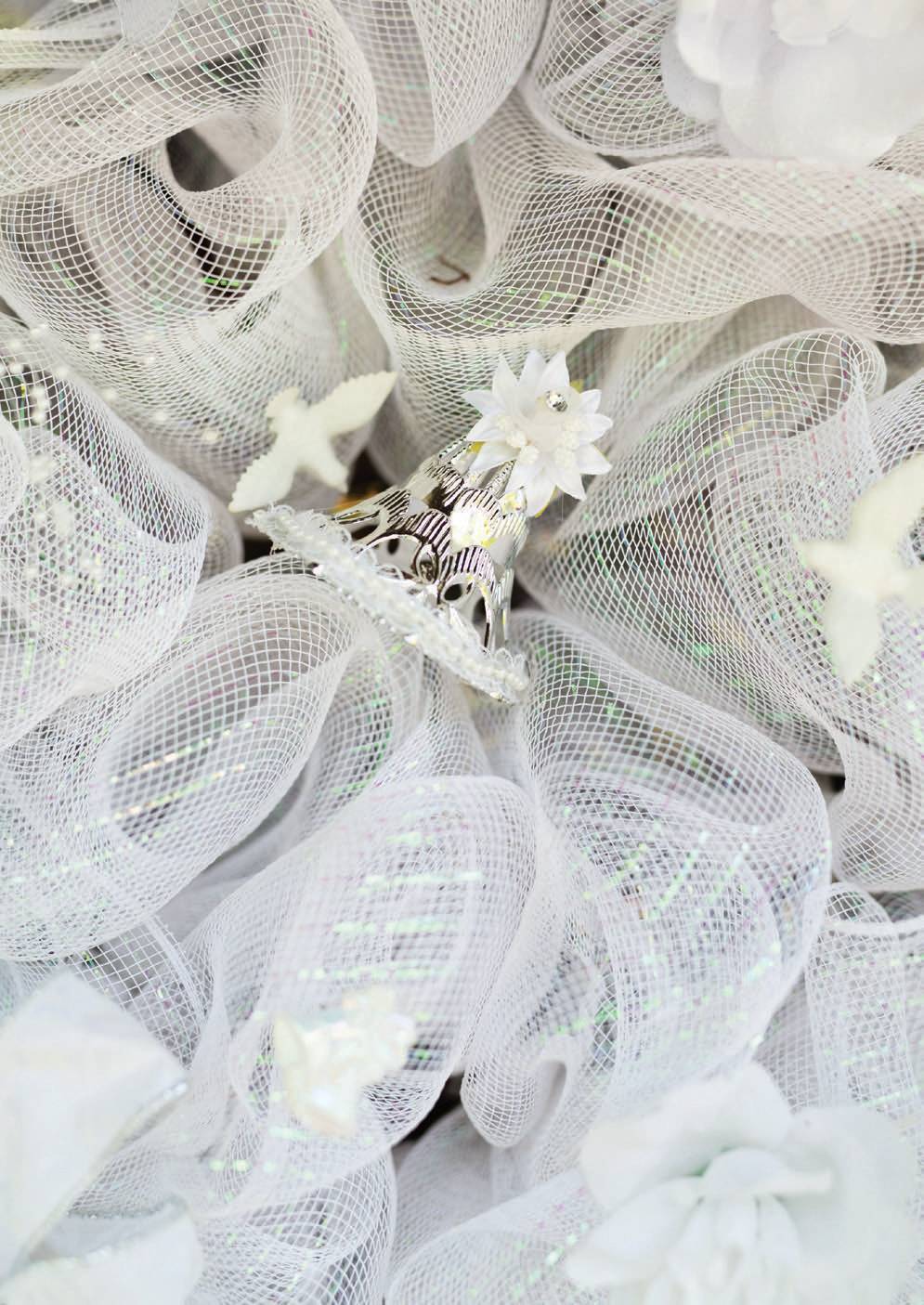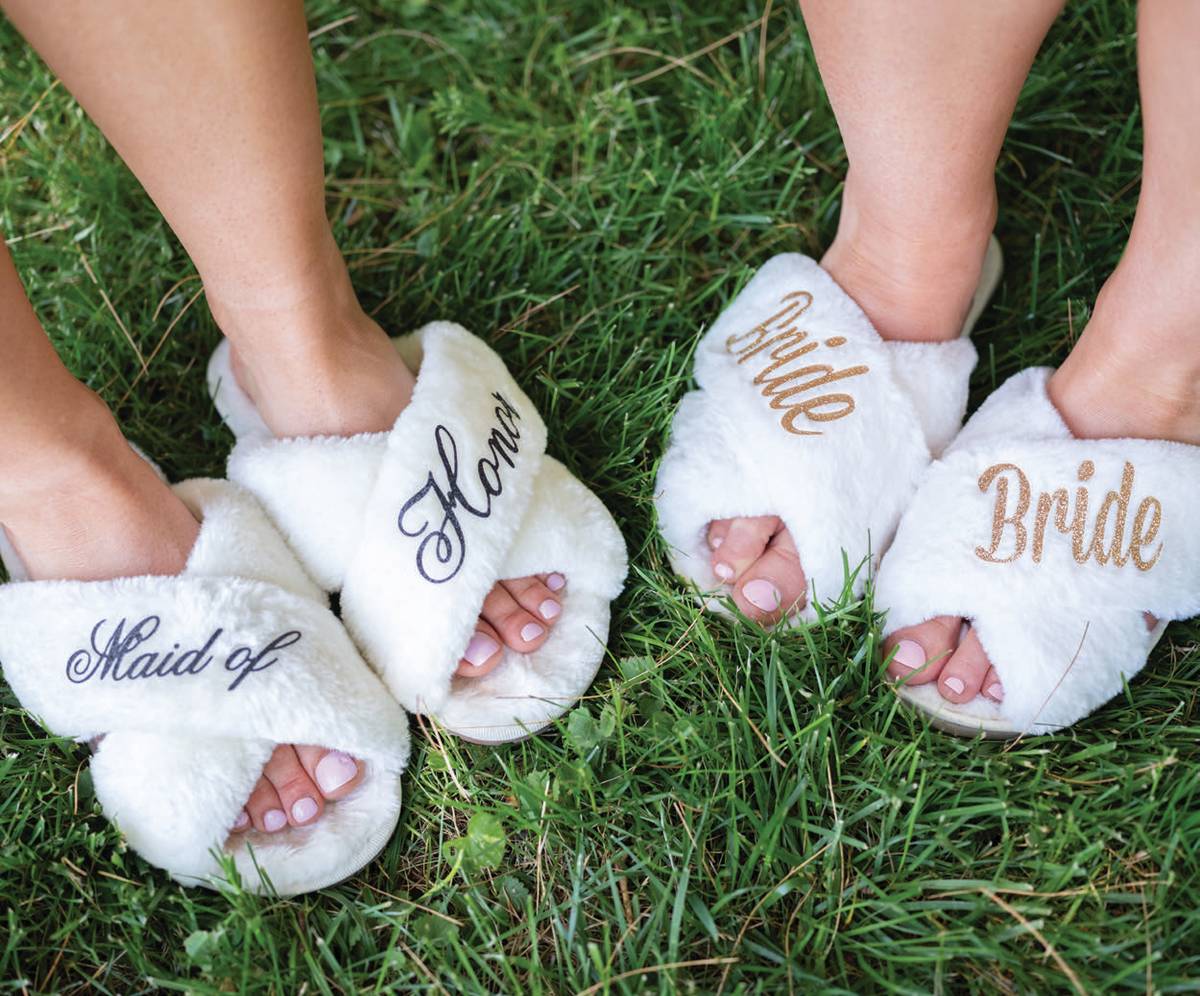 When they went inside, Kara found Dan's house bedecked with flowers and Dexter wearing a shirt that read, "Will you marry me?" While usually attuned to surprises, Kara says, she didn't suspect a thing this time.
Afterward, the couple went for dinner at Tip O'Learys in Havertown, where friends and family awaited their arrival to celebrate their engagement.
To accommodate Kara's busy schedule and allow ample time to plan a wedding, they opted for a two-year engagement. As the Big Day soon approached, COVID-19 postponed it another year. It was important for all their friends and family to be there.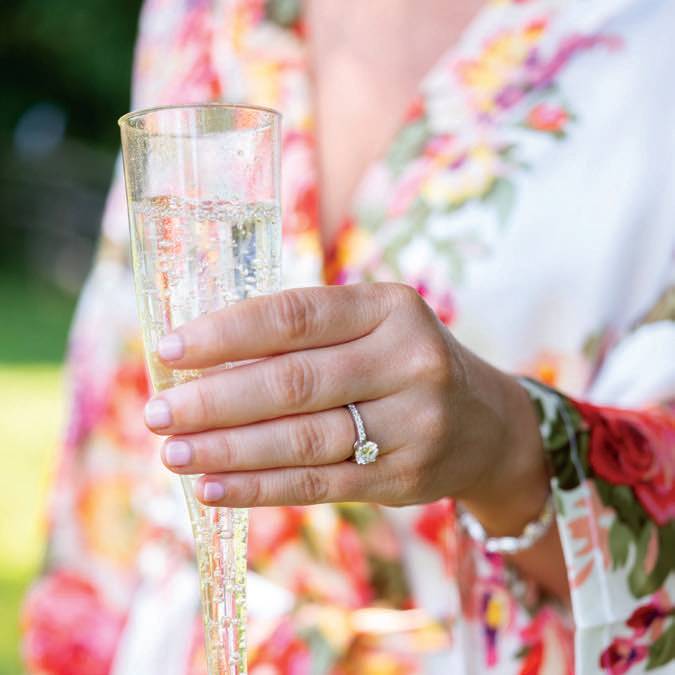 They celebrated their original date with a dinner out nonetheless. The following day, Kara's bridal party surprised her with a cocktail celebration of their own. "It ended up being a fun weekend," Kara says.
In May 2021, Kara and Dan finally exchanged vows at St. Charles Borromeo, the church Dan had attended as a child. A reception at Springfield Country Club followed, where guests danced and laughed and had the kind of time that made it worth the wait. Springfield even surprised the couple with a martini bar, which served espresso martinis over an ice sculpture in the shape of a martini glass etched with their initials.
Another special touch was the couple's signature cocktails for the day: a vodka lemonade and an old fashioned, both named for their yellow lab, Nala, who they'd adopted in the early days of the pandemic when their wedding plans were delayed.
As the evening drew to a close, guests snacked on late-night cheesesteaks. Some spent the remainder of the evening around the fire pit at Tavola, the club's in-house bar. "Everything was just on point," Kara says.