This Lewes summer wedding went above and beyond the call of beauty as the bride and groom said "I do."
By Artika Casini
Photos by Stacy Hart
---
Krissy Yurkanin always envisioned her wedding to Chris McMahon would be different, unexpected, one-of-a-kind.
Of course, she hadn't planned for a pandemic or the chaos of planning her Big Day amid one, but as her mother had put it, "No one will forget your day."
And how could they?
Puppies preceded the bridal party down the aisle. The bride's veil billowed in the breeze as she made her dramatic walk to the altar. And for one magical summer moment, it seemed like the anguish and trauma of 2020 had been replaced with an abundance of love, laughter and joy.
August 15, 2020, was everything the couple had hoped for, even if it was unlike anything they could have imagined just a year earlier.
The previous summer, people still gathered unmasked and indoors. In fact, Krissy's family members had just traveled across the country to attend her relative's 60th birthday party at the Big Chill Beach Club in Bethany.
As she and Chris walked into the oceanfront restaurant, her cousin approached: "I really like my outfit and I need some Instagram pics," he'd said. "Can you take a few?"
Krissy laughed. "Our family will see us and be so mad that we're running late," she'd replied but still obliged.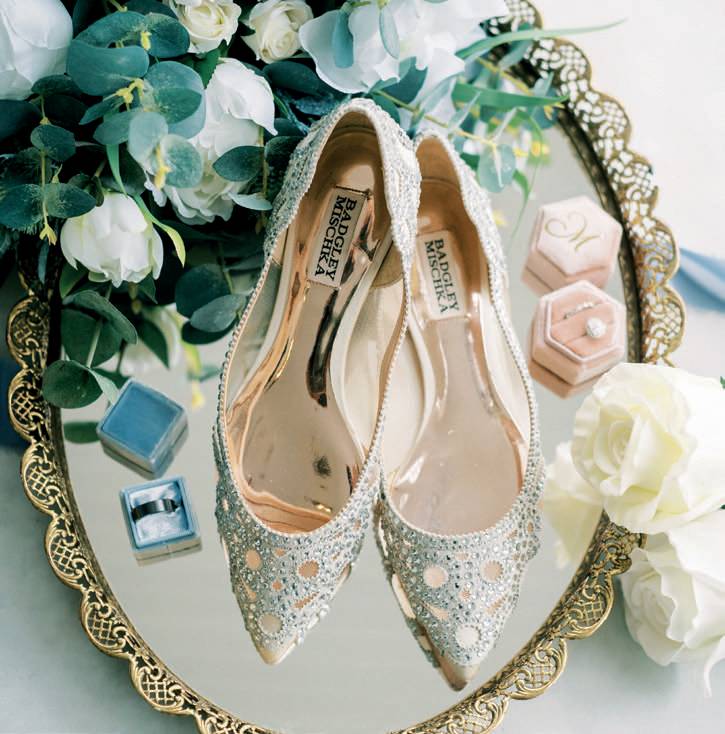 With her family quietly peeking from inside the restaurant, Chris got down on one knee and asked his girlfriend of six years to be his wife for life. For Krissy, it was a no-brainer.
"I was constantly asking him, 'When will we get engaged?'" she says. "I was annoying like that."
Within a week, the couple had a wedding venue and date.
The Covered Bridge Inn in Lewes was the picture-perfect backdrop for their "rustic glamour" theme. The expansive farmhouse, with its bridge, backyard, pond, meadow and barn, offered "so many beautiful nooks and crannies," the bride marveled.
As an added bonus, the space also specialized in wedding weekends, with guest rooms, dining room, fireplaces and a fully equipped kitchen.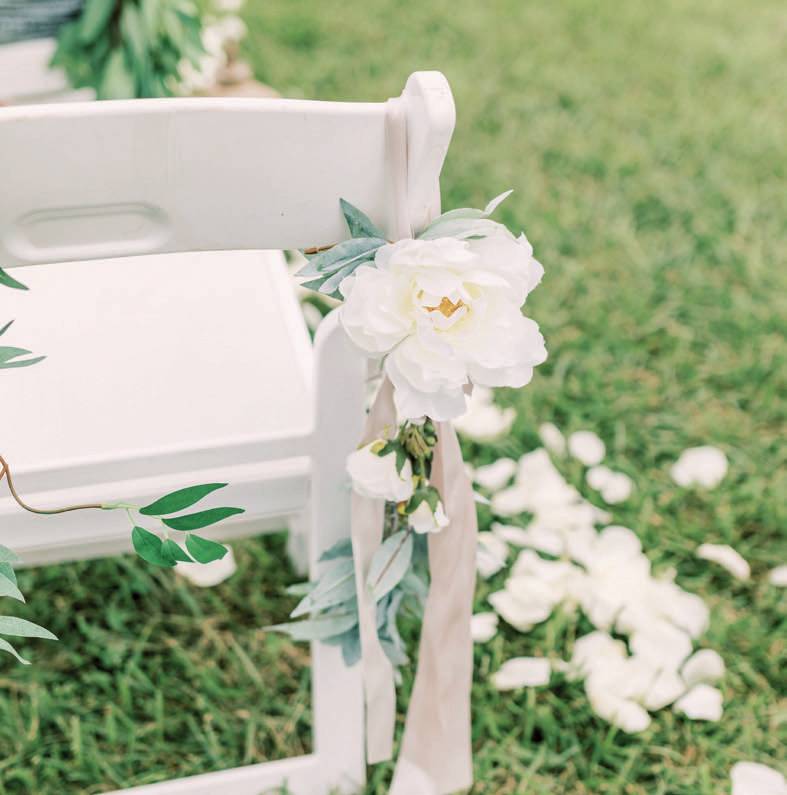 "If it was any other venue, we would have had to cancel," Krissy says of the inn, which accommodated their 150 guests and offered an outdoor dance floor, firepit, lounge and plenty of airflow through the barn. "There was lots of space for people to wander. We could be together and still be safe."
After all, family was the most important element of the day, says Krissy, adding, "We would have just eloped in Hawaii if our grandparents couldn't be there."
In one of the most memorable moments, Chris and Krissy's rescue pups, Maverick and Stella, trotted down the aisle. Their special appearance came courtesy of Wiggle Butts, a pet service that dressed and escorted the dogs. (Later, the Wiggle Butts team would distract the doggies with balls and squeaky toys, ensuring the pooches were posed perfectly for photographs.)
As the bride sauntered toward her groom, a string quartet played the timeless classic "I Can't Help Falling in Love with You."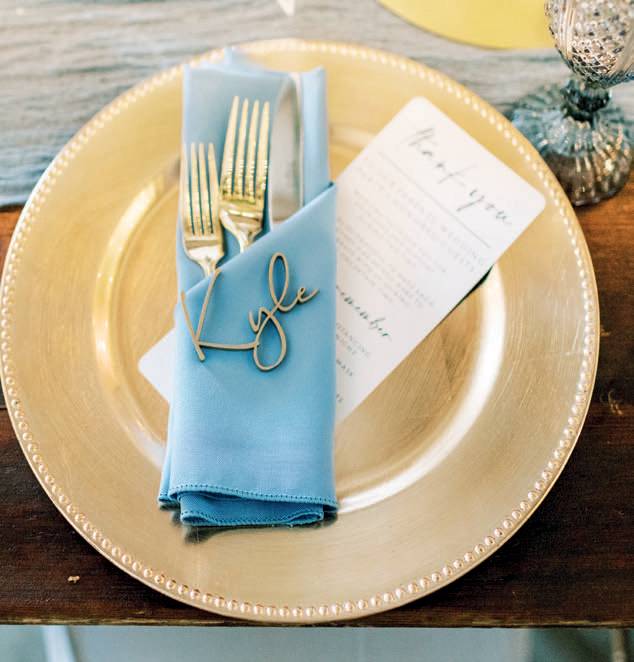 Krissy jokes: "Being 'extra' is my general approach to life. My wedding was no different."
Her dress was "ridiculously big and puffy" because "when else will you wear something like that?" And even then, "it wasn't extra enough," so she added a layer of tulle beneath her skirt, which she later removed for the reception.
And the reception—a rare evening surrounded by the love of friends and family in a year marked by isolation and social distancing—was the ultimate highlight.
The couple took dance lessons from Ballroom by Bill, learning lifts and dips, while the bridal party choreographed dances from TikTok. And when Chris shared a dance with his grandmother, there wasn't a dry eye in the room.
Other special touches included a doughnut wall by Fractured Prune, with doughnuts hung artfully beside a cheeky "holy matrimony" sign. The famed Jolly Trolley brought Chris and his groomsmen to the wedding venue and transported the full bridal party to the Rusty Rudder after the reception. The couple even transformed an old milking barn in The Covered Bridge Inn into a lounge, with furnishings from Allaire Rentals.
In the end, August 15, 2020, was a breezy, beautiful day. Or, as Krissy puts it, "the happiest day of my life."