A Delaware couple transformed a backyard for their perfect wedding celebration.
By Lisa Dukart
---
It started the way so many modern romances do: a couple of right swipes and a few exchanged messages. That was all it took for Amanda McCollom to suggest that she and Michael Morgan take their connection offline and into the world.
Soon after e-meeting on dating app OkCupid, the pair met for their first date at Dead Presidents Pub and Restaurant in Wilmington. The attraction was clear and instant, and they closed down the bar sharing cocktails and lengthy conversation.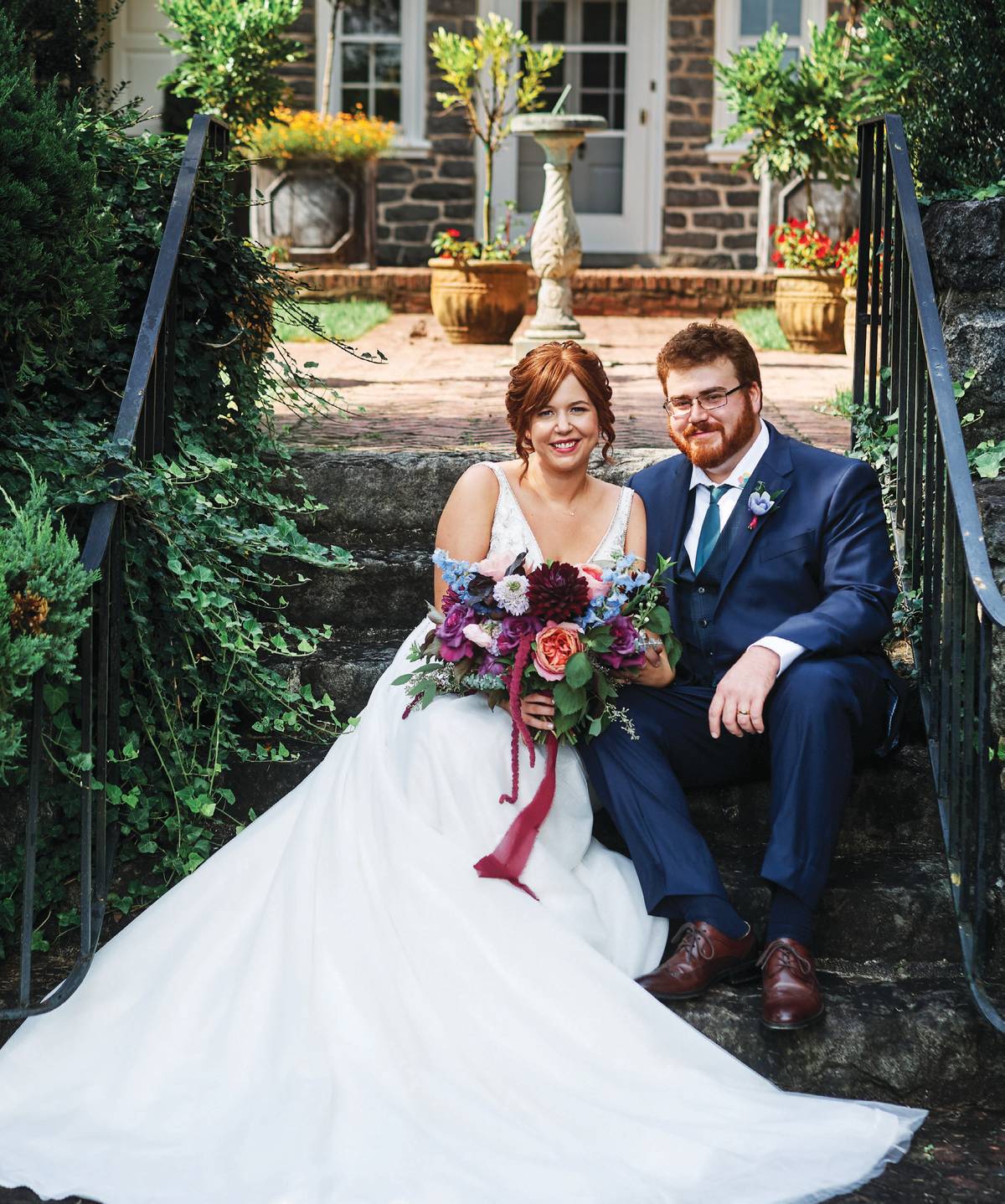 "Mike [had] clearly read my profile," Amanda says jokingly of their sparks that night.
That was mid-spring, and by summer, "we were pretty official," Amanda recalls. They even exchanged their first "I love you's" over Labor Day weekend while vacationing with Amanda's family in Lewes.
While both say they knew instinctively they'd each found "the one," they still allowed the relationship to progress at its own pace, only moving in together three years later. Soon after, they were ready to walk down the aisle.
In March 2020, they started ring shopping. The very next day, the world went on lockdown.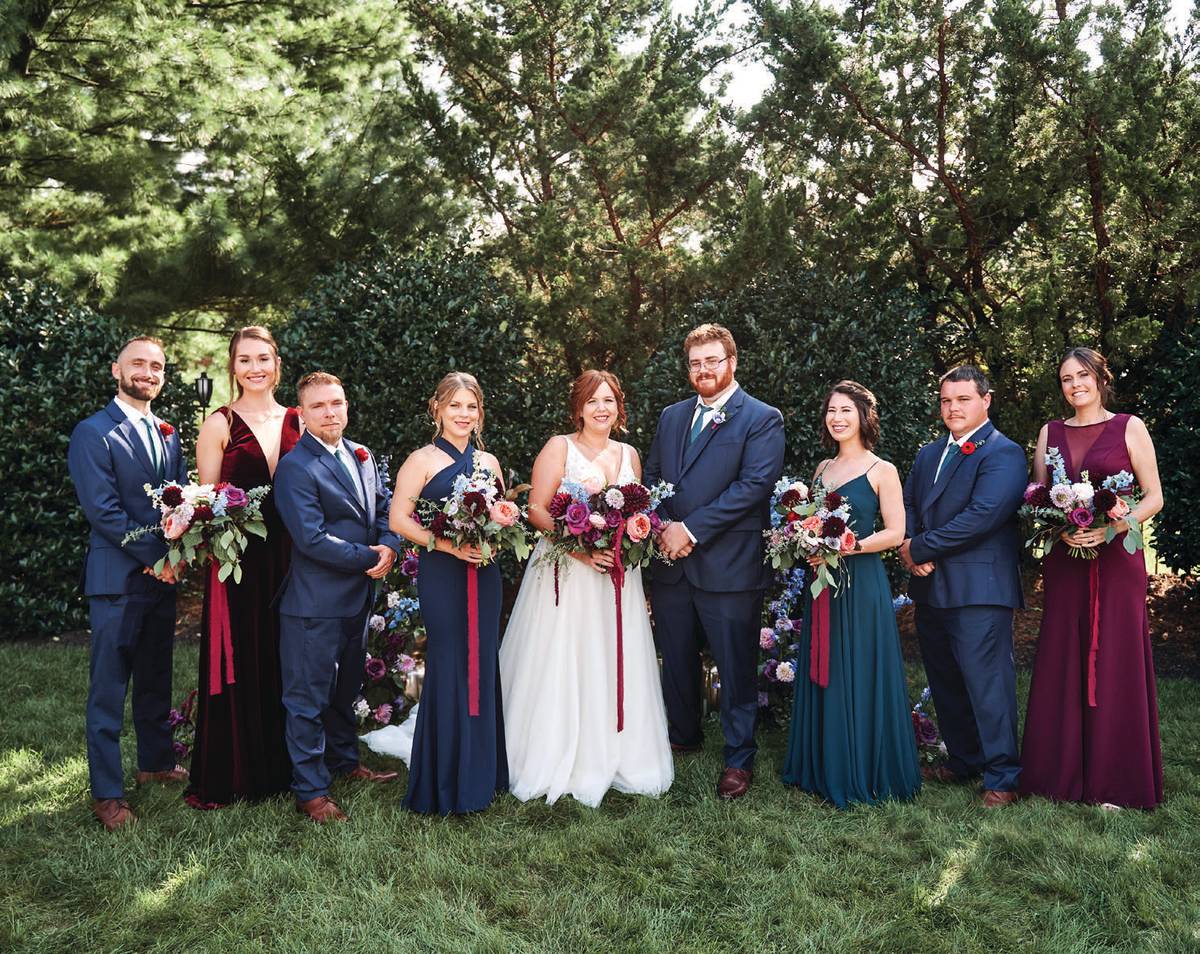 Undeterred by the pandemic, Amanda and Michael got engaged that year. But as they began planning their Big Day, they became overwhelmed by how many venues were already booked. They'd learn that couples who'd had their nuptials postponed by the lockdown were pushing back their dates, leaving few desirable venues available. So, like the rest of the world, they pivoted.
They'd have a backyard wedding, hosted by Amanda's parents at their beautiful Hockessin home.
"We had a lot more control with the backyard," Amanda says. "[So it] worked out really well."
They worked with vendors to craft an elegant and romantic vision that would transform the backyard into a venue in its own right. "The final concept was elevated [with] moody jewel tones," says Amanda, who enlisted Philadelphia-based planner Lovehaus Events to help her realize her vision for the late September affair.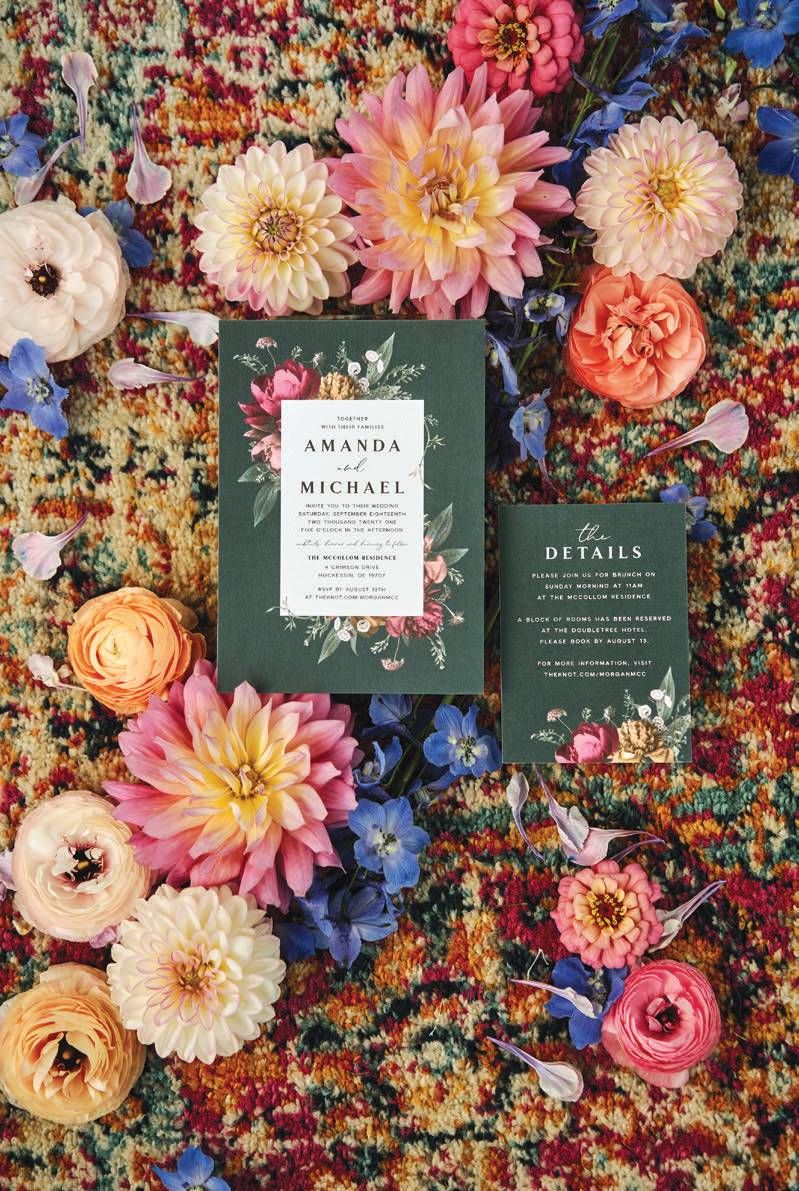 Part of that vision was to create posh lounge areas complete with plush velvet couches, decorative pillows and throws, colorful rugs and lanterns. This would also serve as a place for her parents to sit during the ceremony.
The jewel tones carried into the bountiful floral arrangements, as well as the bridesmaids' dresses. (While Amanda chose the hue, she allowed each 'maid to select the style that best suited their own taste.)
Before family and friends, during the golden hour, the pair exchanged vows in a ceremony presided over by Amanda's brother. A brief rain shower adding a moment of drama as Amanda read her vows. (Fortunately, it quickly subsided.)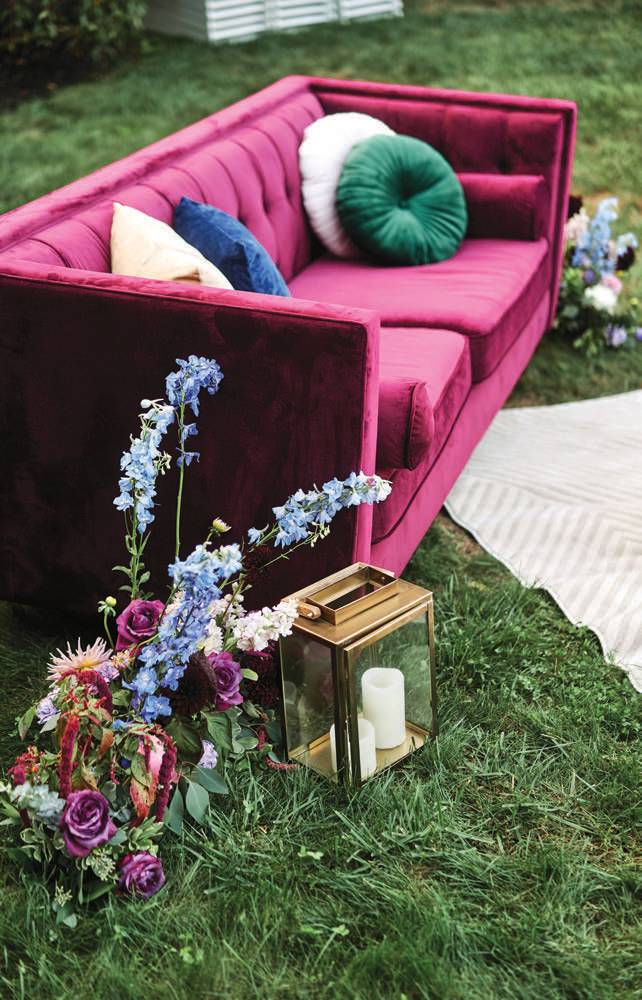 "I really think that was the most poetic moment," Amanda reflects.
Afterward, guests attended a cocktail reception adjoining to the pool area. Overhead, strung lights twinkled over richly colored chrysanthemums.
Custom signage and sips named after the couple's cats added personal flair. Light and refreshing, the "Nola" was a mix of Empress 1908 gin, elderflower, lemon, cucumber, rosemary and soda, while the "Hades"—made with bourbon, apple cider, cinnamon, lime and ginger beer—celebrated the changing seasons.
Nearby, a tent housing a dance floor and more twinkling lights awaited guests for the reception. First came the "first" dances, then the toasts, followed by a buffet dinner. The evening was full of dancing and people having a great time, Amanda says—exactly the way she and Michael wanted it.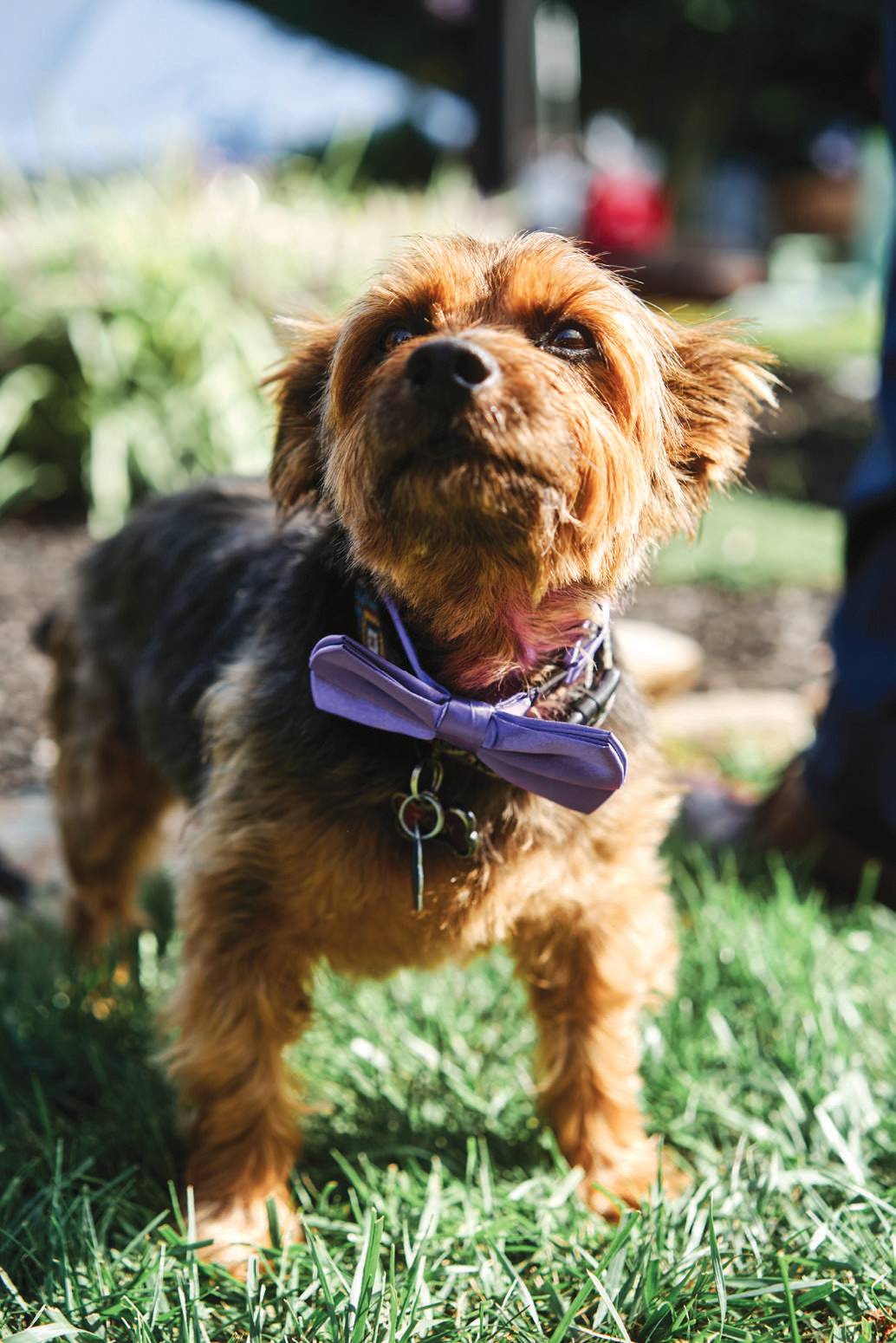 The party continued into the next day, as 40 of their guests sat down to brunch inside the home.
"[The entire weekend] was really amazing," Amanda says. "It was so fun and meaningful."
Michael says he'd have had it no other way.