In the midst of a pandemic, the Delaware duo improvised by celebrating their big day not once, but twice. 
By Lisa Dukart 
Eleven years after they were introduced by mutual friends at Tower Road Beach, Gabrielle Franzone and Dan Lougheed tied the knot on a sultry summer day not unlike the one when they first connected. Both students at the time—Gabrielle was in her first year at Delaware Technical Community College and Dan was a senior year at Salesianum School—they spent the summer of 2009 getting to know each other. Their close ties—his mom and her dad went to high school together—amplified an undeniable spark. By that fall, the relationship had gotten serious, and within a year, both knew they'd found someone special.
Years later, after a long-distance relationship that spanned their college careers, the couple moved in together. There was no question about an engagement, but Dan found a way to surprise Gabrielle with the proposal. Fittingly, family was in on the surprise. Ahead of Thanksgiving, Dan and Gabrielle were supposed to have a nice dinner out with Dan's sister and brother-in-law, the plan calling for his sister make a last-minute excuse to cancel so it would be just the two of them. Unaware of his intentions, Gabrielle tried to call off the dinner altogether, but Dan was insistent.
In the fall of 2018, at Capers & Lemons in Wilmington, Dan knelt down on one knee and asked Gabrielle to be his wife. Later that evening, their families surprised them with an intimate gathering and a toast to their engagement.
Loving the month of May, the pair set a wedding date for two springs later. The grand event with 230 guests was all but finalized for May 30, 2020, when the pandemic struck. "Once things started shutting down, that's when I was becoming very anxious about everything," Gabrielle says. Fewer than three months from the Big Day, they knew they would have to postpone.
Still, Gabrielle held out hope. "I was very persistent about getting married that day regardless of if we could have our big wedding," she says. "No matter what, that would be our date. If it was just us, our parents and our siblings, then that's all it would be."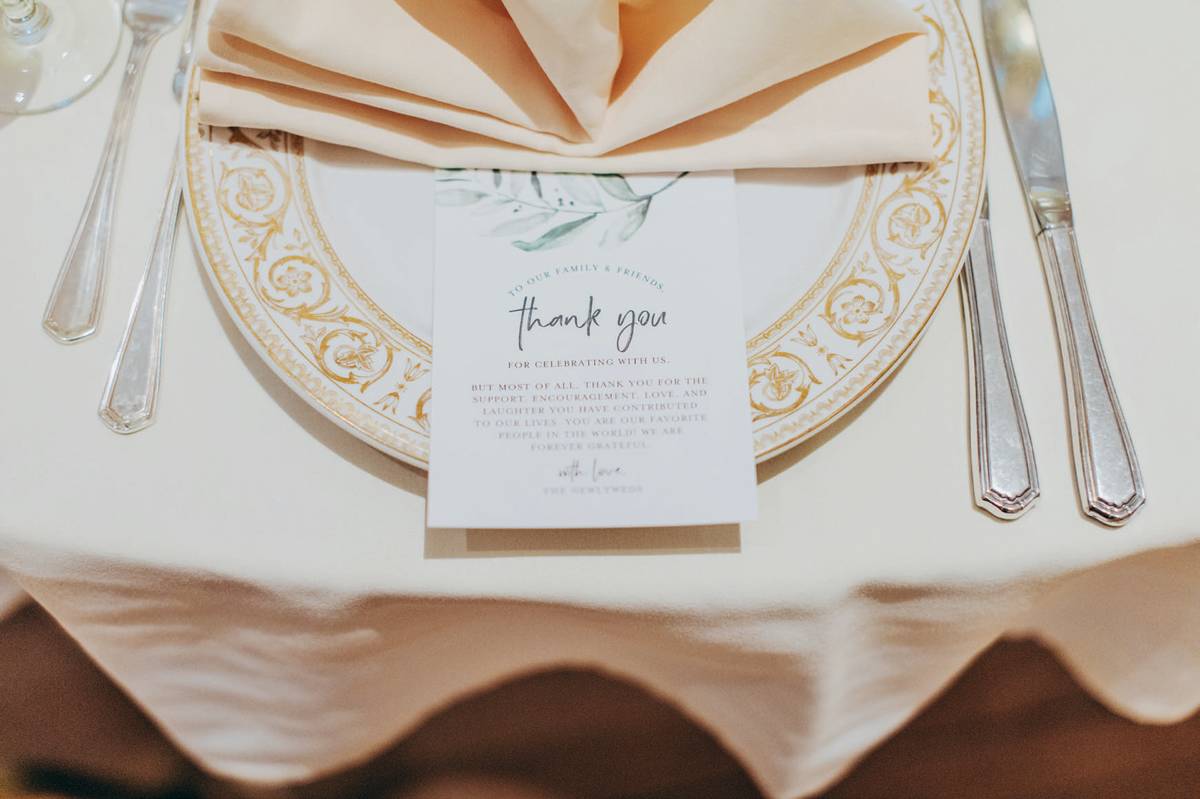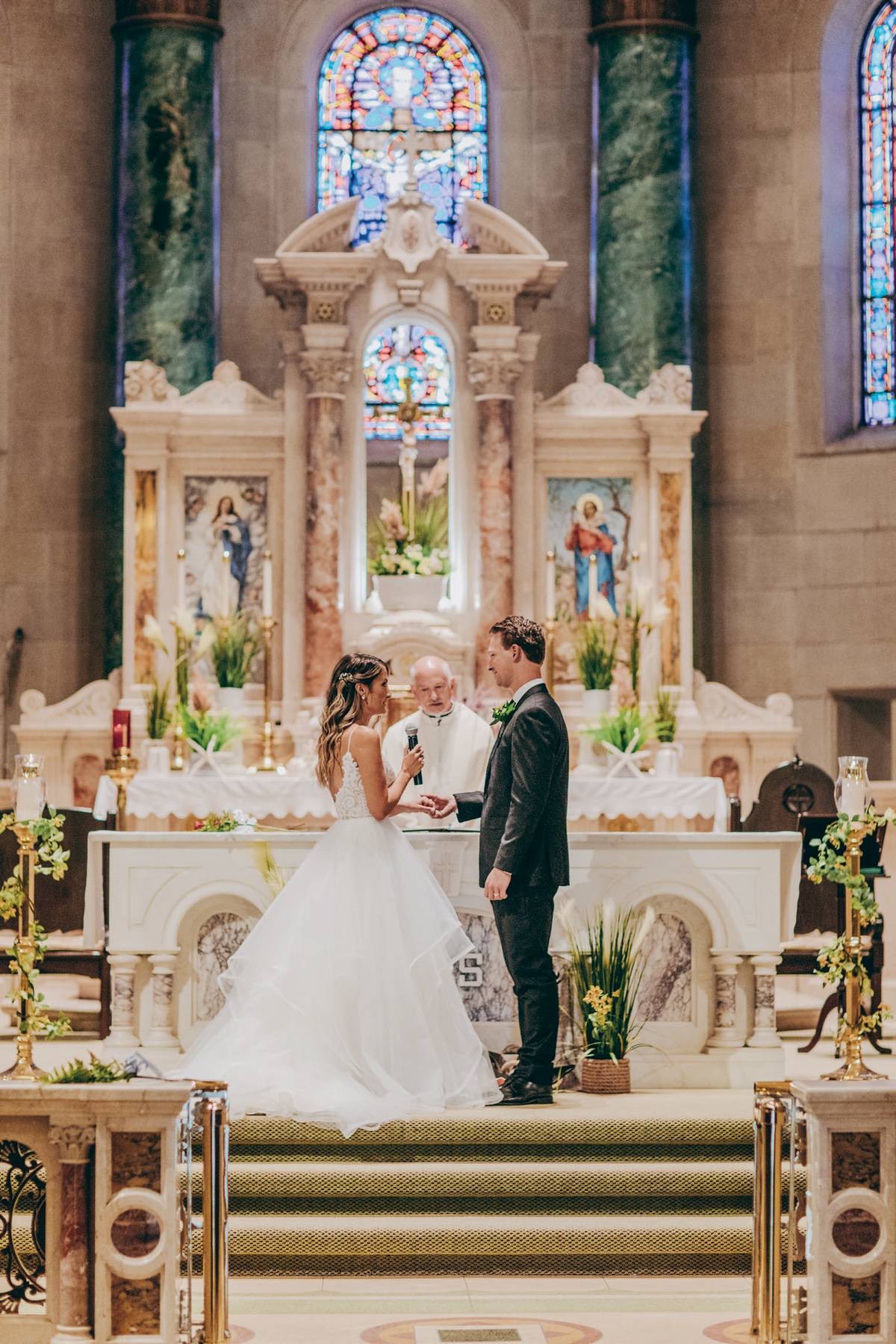 Working with the priest at St. Elizabeth Roman Catholic Church in Wilmington—the same church where Gabrielle's parents were wed—the couple was able to hold an intimate ceremony with their immediate families. Gabrielle even wore her wedding gown, their florist made her a bouquet and their photographer was able to capture their union.
Afterward, Dan's parents threw a celebration at their home and arranged for a surprise car parade of friends to send well wishes to the newlyweds.
As restrictions eased, the couple hoped to still celebrate with their friends and extended family that summer. Since their original venue was unable to accommodate their plans, Dan and Gabrielle secured a spot at the DuPont Country Club. On August 16, they got their dream wedding, complete with a second ceremony at St. Elizabeth, surrounded by their bridesmaids and groomsmen. A reception at the club's ballroom followed, where 117 guests had ample room to comfortably socialize. The Lougheeds had photos taken at neighboring Brantwyn, where they'd intended to have their rehearsal dinner. Gabrielle's close friend did her hair for the day, adding another special touch.
For just one day, the world seemed ordinary again. "It felt like a normal celebration," Dan says. "We got to see our family that were from out of town, our friends that were from out of town; everybody was under one roof."
Surprisingly, the day went without a hitch. "I feel like we're lucky in a lot of ways because we didn't let the virus take everything away from us," Gabrielle says.
Now, the couple have two special dates to celebrate, a reminder of what love can overcome.
Details