These law school classmates speed-dated before slowly finding their way to "forever" in Delaware.
By Annie Ward
---
Taylor Gillan and Nathan "Nate" Marketich met their second year of law school at the University of Pittsburgh in 2015. "We sat one seat away from each other and spoke like two times all semester, but during finals we really started talking," Taylor says. When Nate finally asked Taylor on a date, she was about to return home to Delaware for a summer internship. So, the two "speed-dated" over a few days, squeezing in as much time together as they could.
"We went to a baseball game, an improv comedy club, and had movie night—and then I moved," Taylor recalls. They spent the summer speaking over the phone a few times a week and visiting in person on occasion. "It was very rushed at first, but over the course of the summer we got to know each other really well," Nate says.
By the time Taylor returned to Pitt, the two formed a solid relationship. They continued dating through law school, and after one year and three months of dating, the coupled moved in together. "Since then, we've made it through the bar exam, a DIY home renovation and a dog," Taylor says.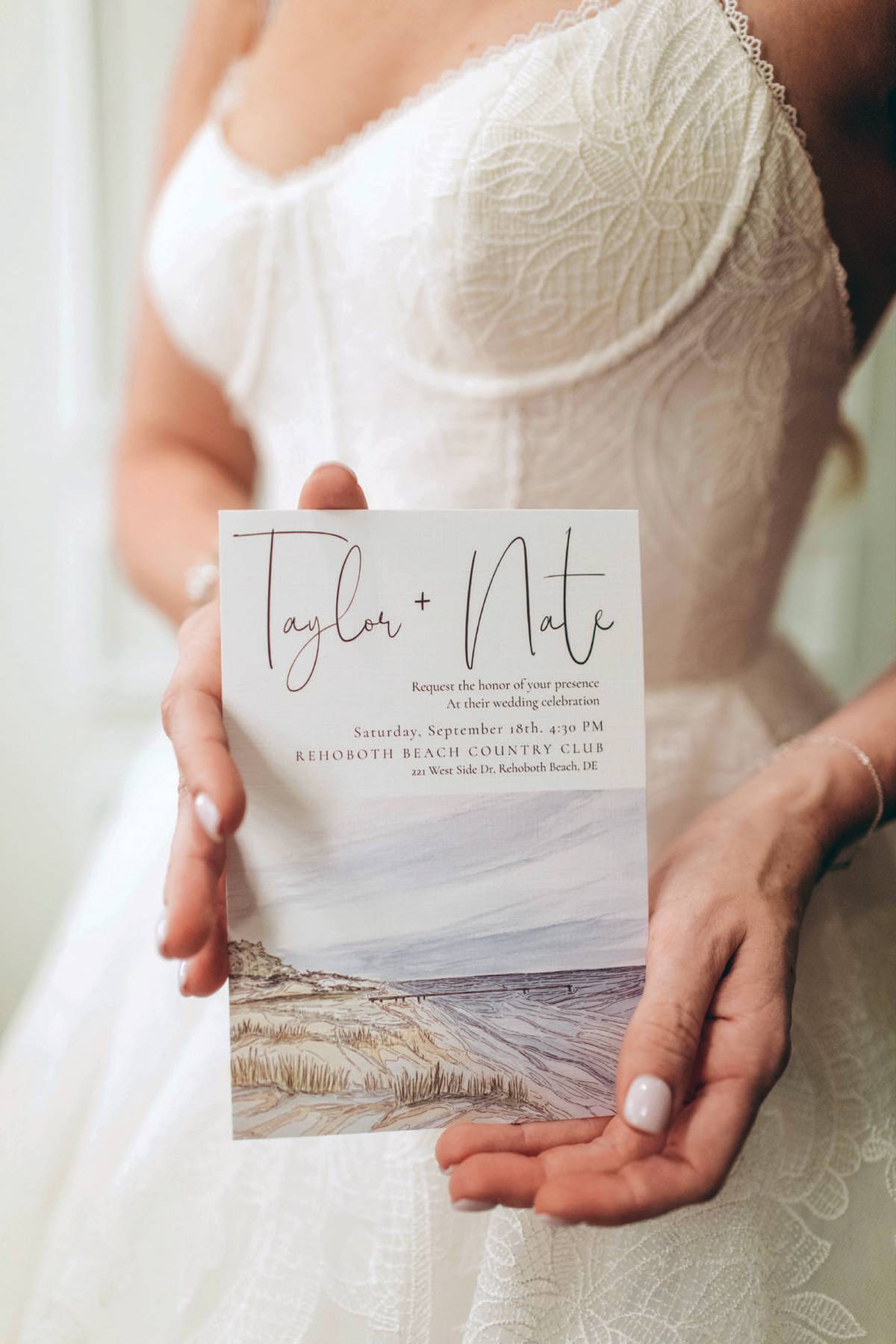 In late 2019, Nate decided to propose. But then came COVID-19, and he had a hard time getting a ring. "It was going to happen in the beginning of the summer, but I couldn't get into a jewelry store until June," Nate explains. By end of July, Nate had the ring and decided to propose on Mackinac Island in Michigan. But first, he had to convince Taylor to make the weekend getaway without ruining the surprise.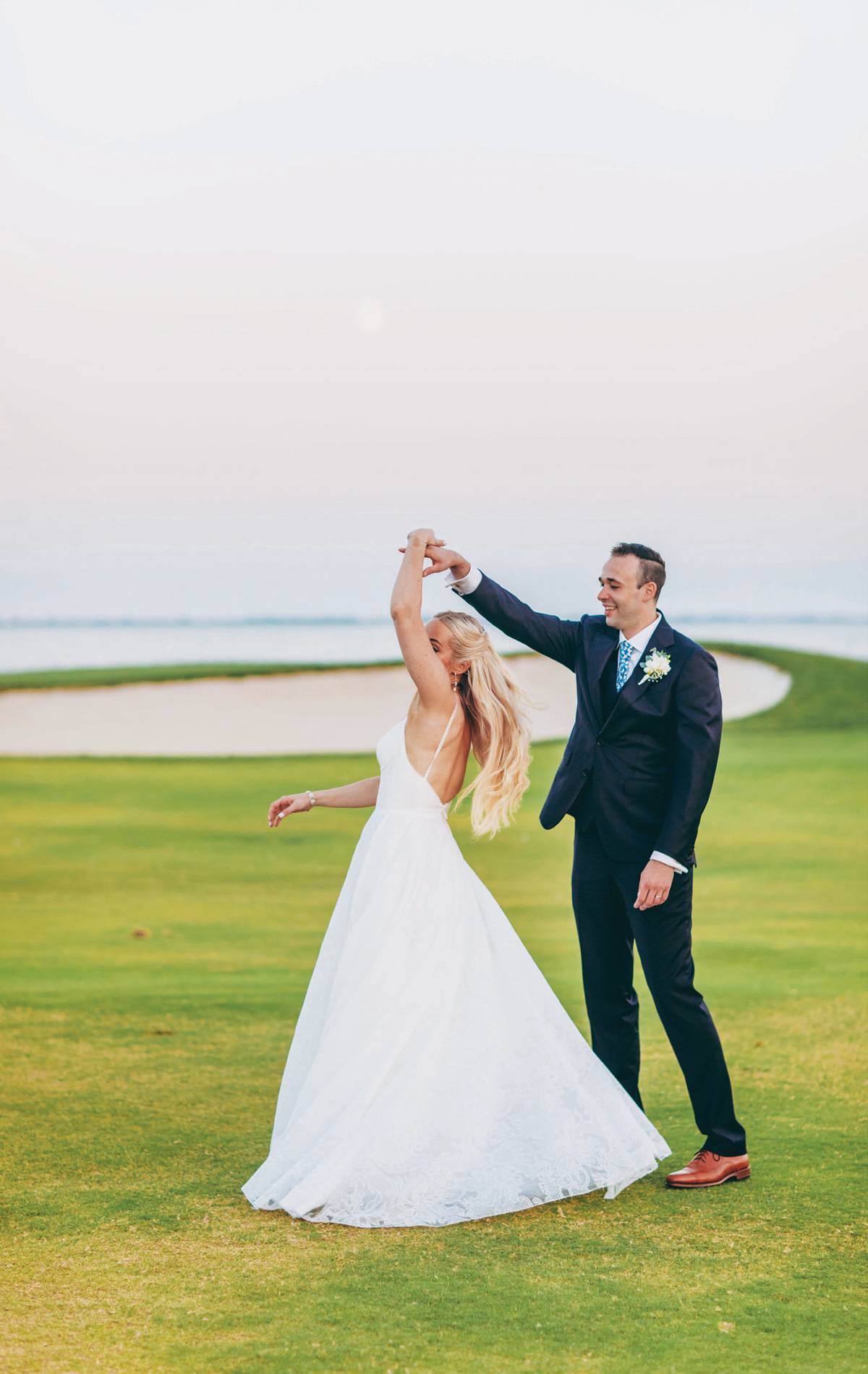 After dinner one night on the island, the pair walked the beach to watch the sunset. Along the way, Nate asked Taylor if he could take a picture of her by the lake. He had her put on his jacket and asked her to get some gum out of his pocket. Instead of a piece of Trident, she found the ring. Nate popped the question.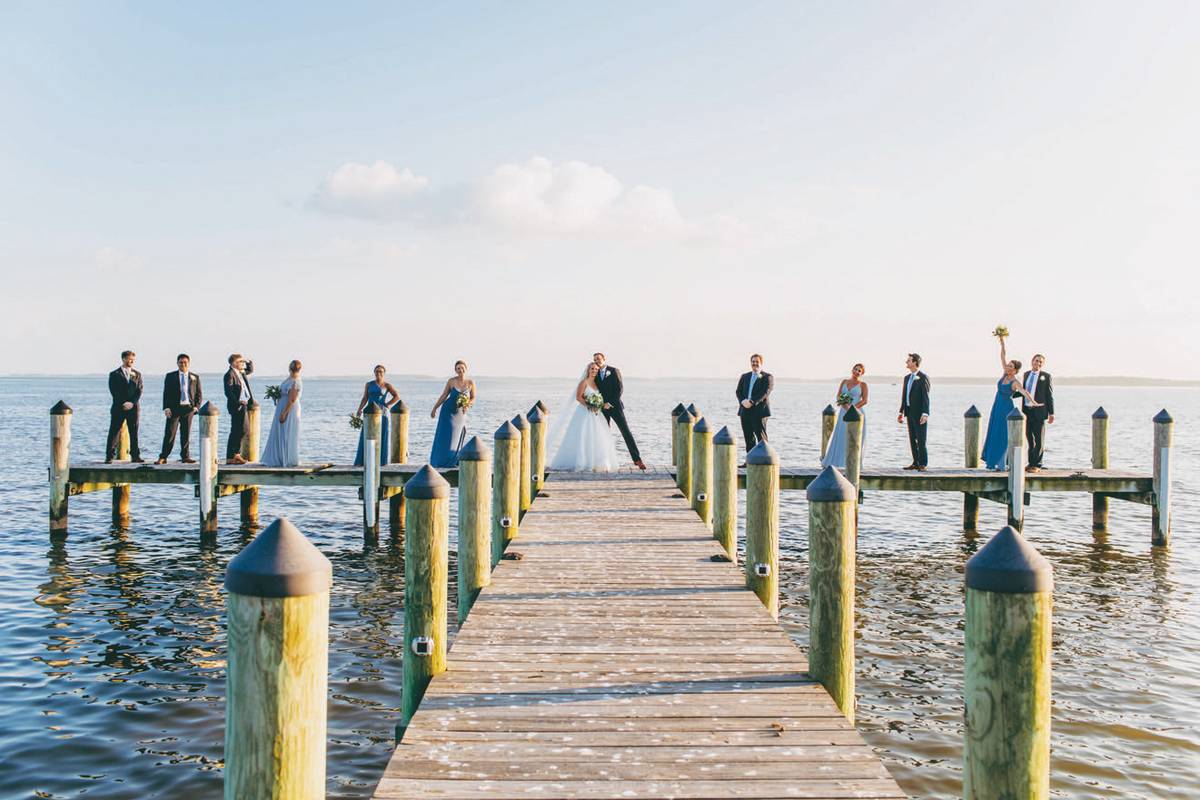 They both wanted to marry in Delaware since Taylor grew up in Lewes, where most of her family still lives. And because the couple was still based in Pittsburgh, it was also easier to plan a wedding in an area Taylor knew well. They enlisted loved ones to help them plan, and their maid of honor Emma helped find the best vendors.
Aspects of wedding planning, like cake-tasting, had become remote due to COVID-19, so it didn't matter that Taylor and Nate were in a different state than their vendors. "I think we would have done a lot of things remotely anyway even if COVID wasn't a thing," Taylor says.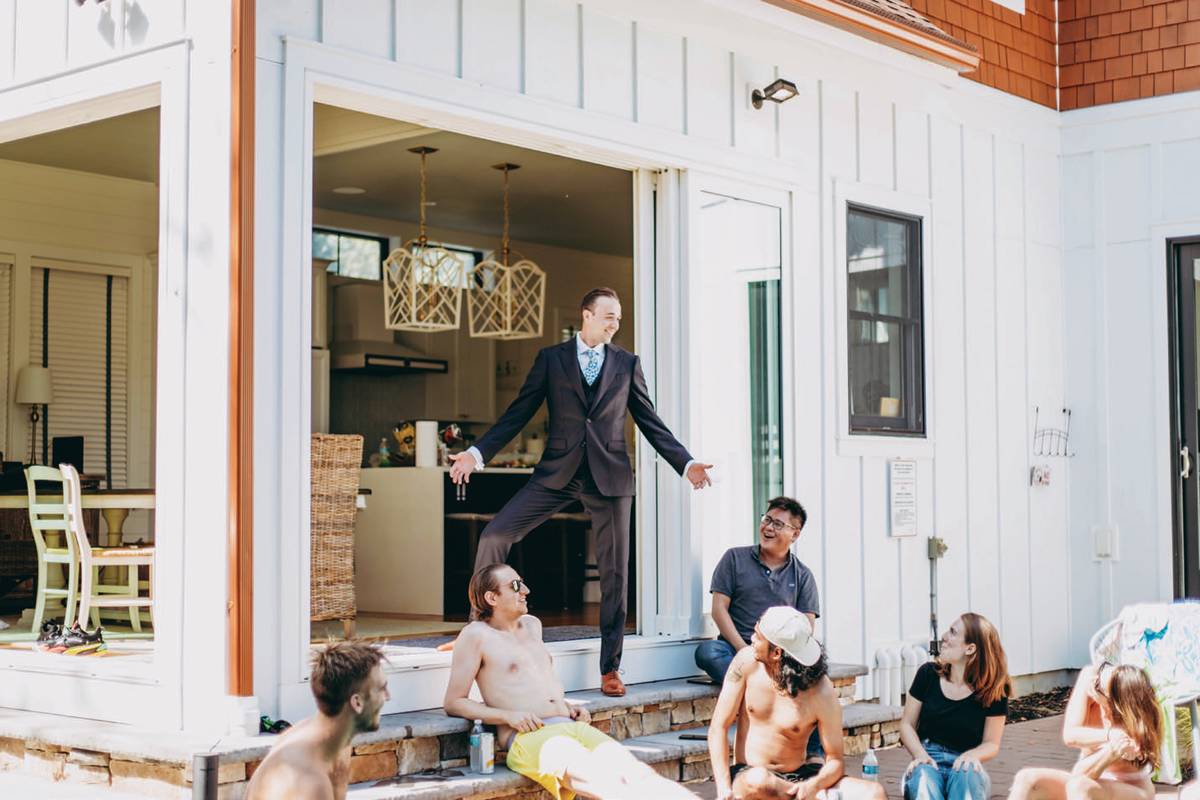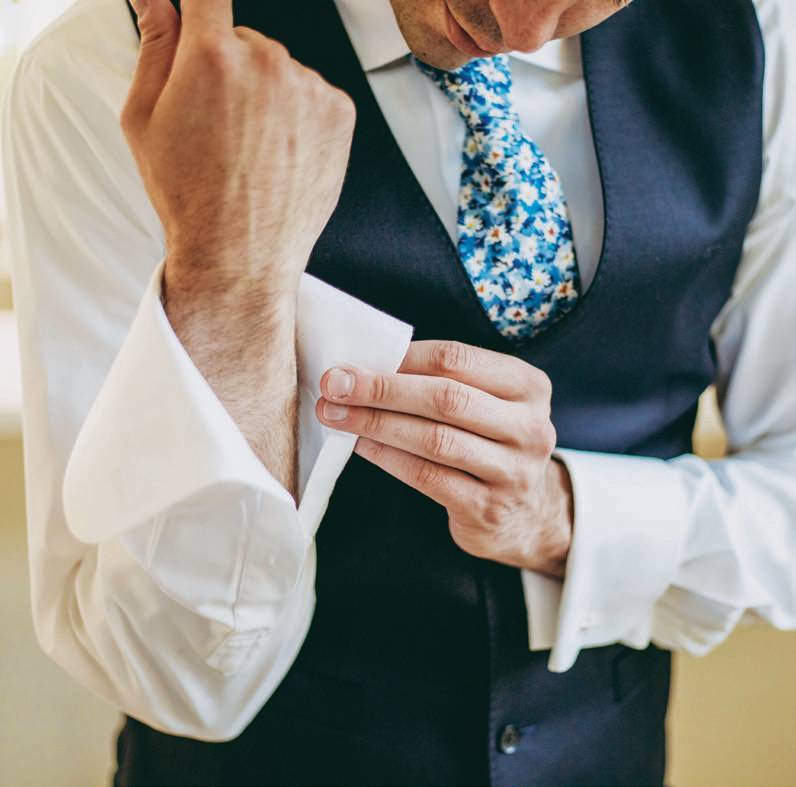 The couple married September 18 at Rehoboth Beach Country Club, which Taylor had always thought had the prettiest view of the water in Delaware. Plus, Nate love golf courses. So, it offered the best of both worlds.
After a week of nervously hoping the rain would hold off for their Big Day, the sun came through: They exchanged vows outside in an afternoon ceremony officiated by Nate's dad.
The newlyweds ended the night— after great food, dancing and lemon-blueberry cake with all their closest friends and family—with a Delaware-centric send-off on the Lewes Water Taxi to Dewey Beach.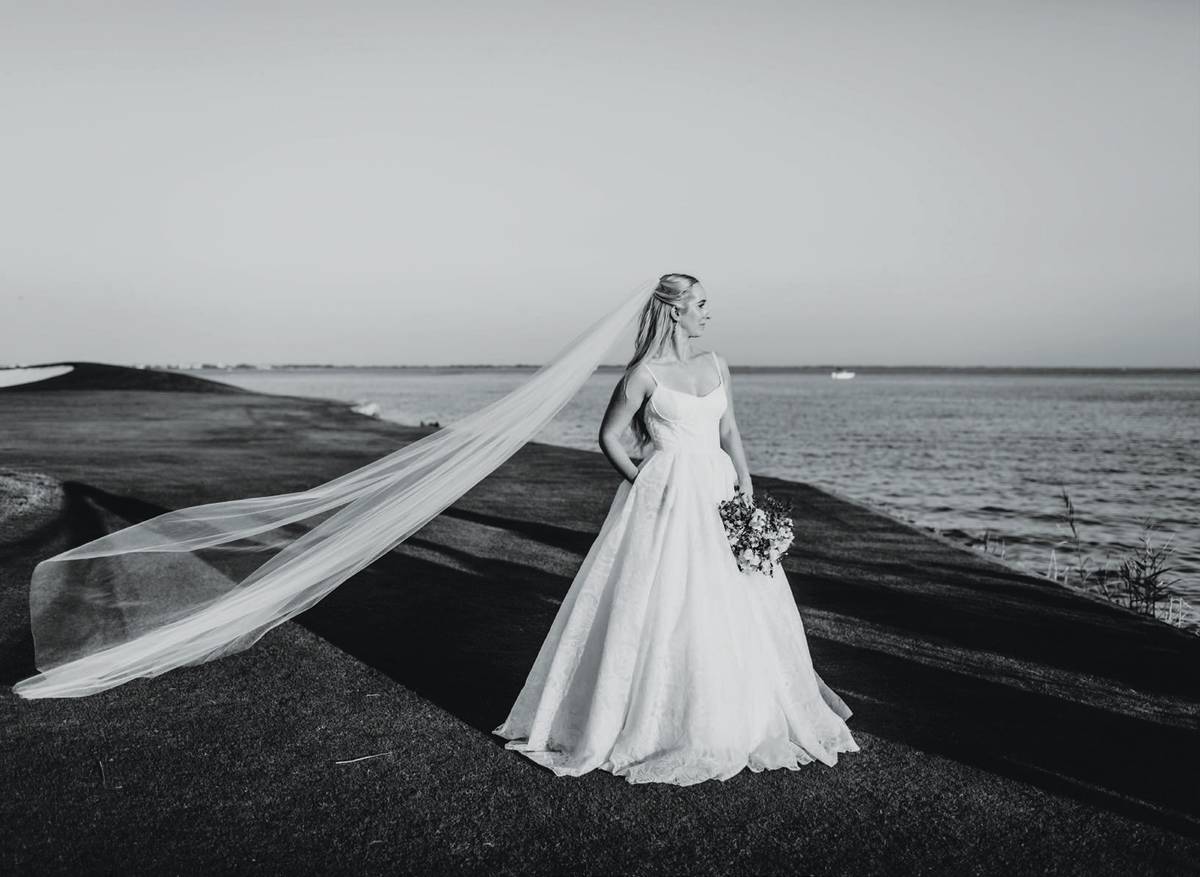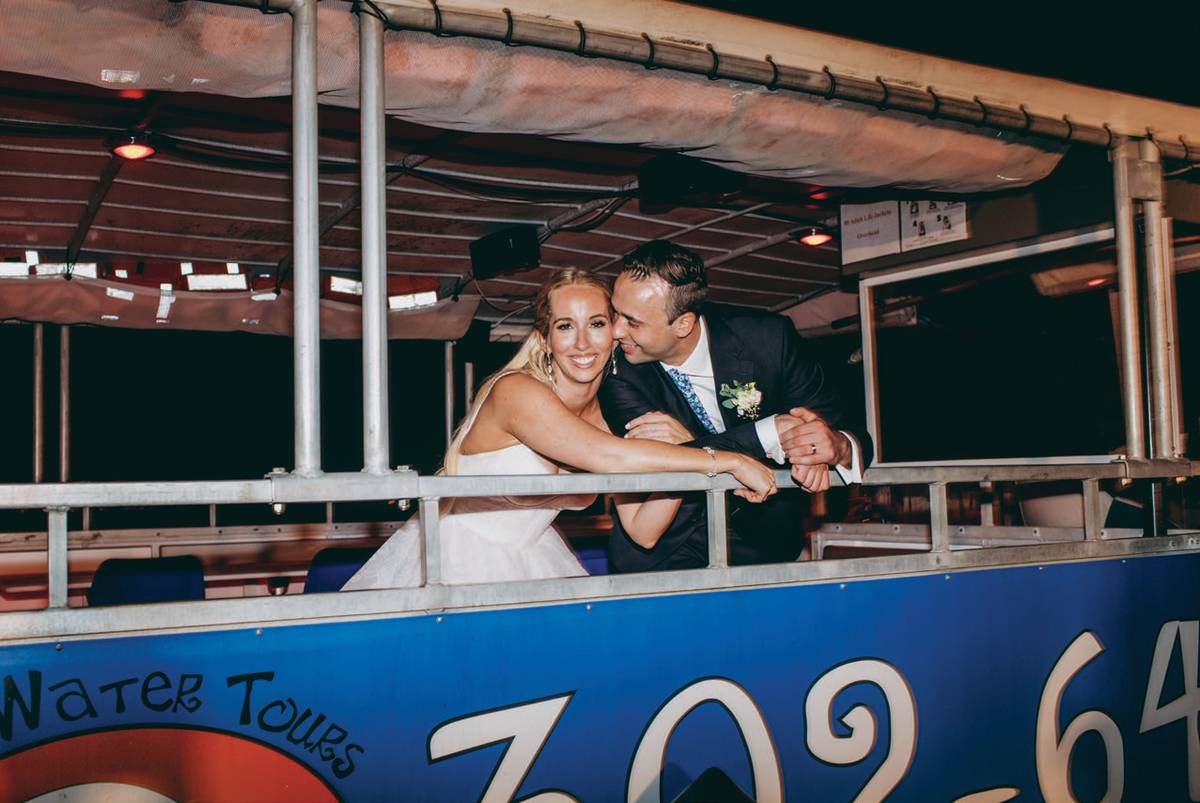 Details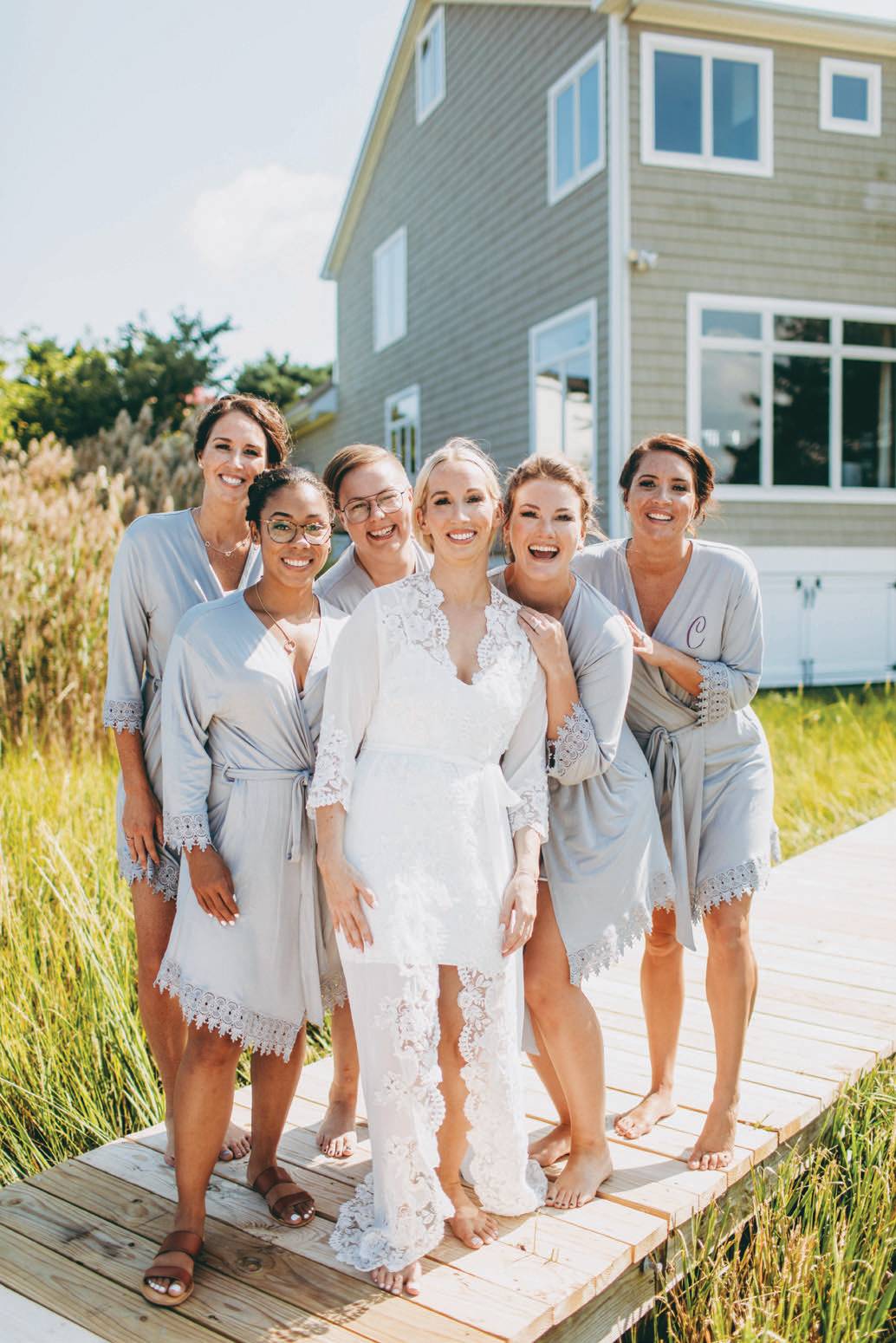 VENUE: Rehoboth Beach Country Club;
rehobothbeachcc.com

PHOTOGRAPHY: Maria DeForrest;
mariadeforrest.com

FLORALS: Floral Inspirations by Ken;
floralinspirations.us

CAKE: Carolina Sugar Fairy;
carolinasugarfairy.com

PLACE CARDS AND STATIONERY: Lewes Lettering Co.;
lewesletteringco.com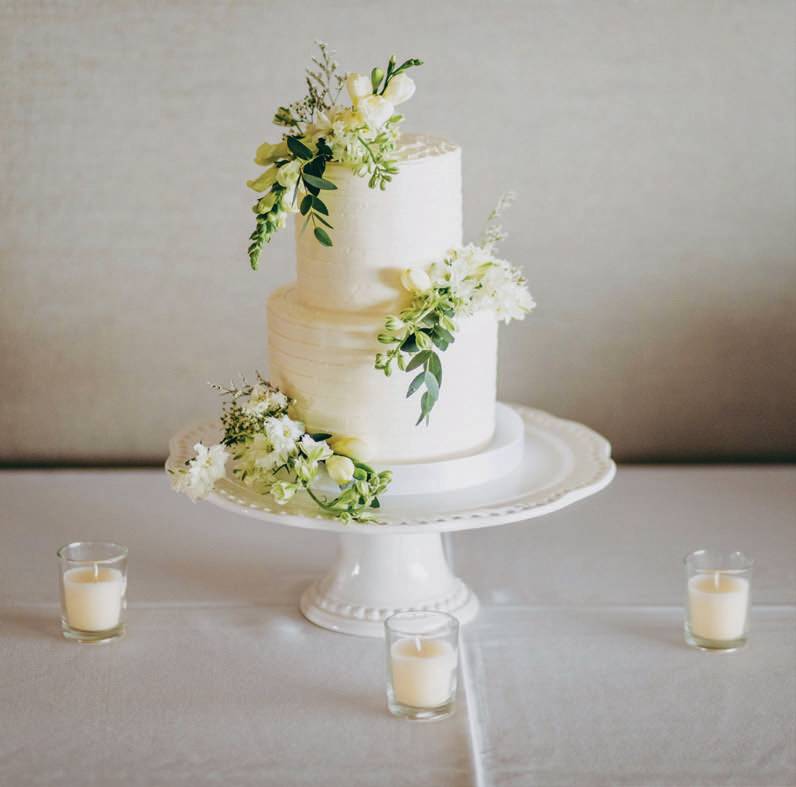 HAIR AND MAKEUP: Salon on Savannah;
salononsavannah.com

VIDEOGRAPHY: LaFave Cinema;
lafavecinema.com

DRESS: Jennifer's Bridal;
jennifersbridal.com

SUIT: Spier & Mackay;
spierandmackay.com