The pair tied the knot in Nana's Wilmington backyard during a dreamy Delaware wedding surrounded by family.
By Lisa Dukart
Photographs by Kelli Wilke
---
Tears streamed down Nana's face when her son, having driven to Wilmington from Myrtle Beach, South Carolina, told her the happy news that one of her granddaughters had just gotten engaged. It was news that would have put a smile on any grandmother's face, but there was more: They wanted to tie the knot at her home. It was important to Sigourney McGovern and Ben Sorensen that "Nana," then 89, be at their wedding no matter what.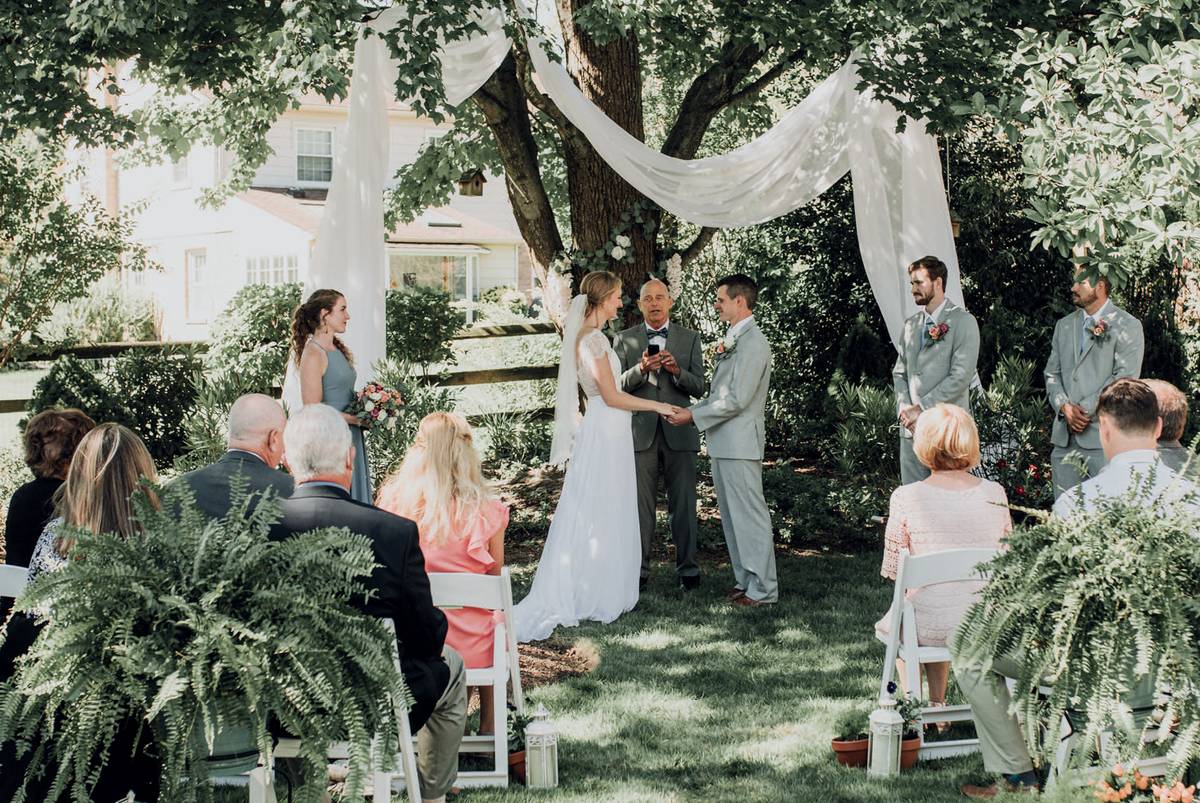 Sigourney and Ben had been high school sweethearts and remained together through college—they spent their first year at Virginia Commonwealth University before transferring to schools two hours apart. "We didn't want to go an easy route just because it was easy for us to be together, but more so for us to develop as independent people, to pursue what we wanted as individuals," Sigourney notes.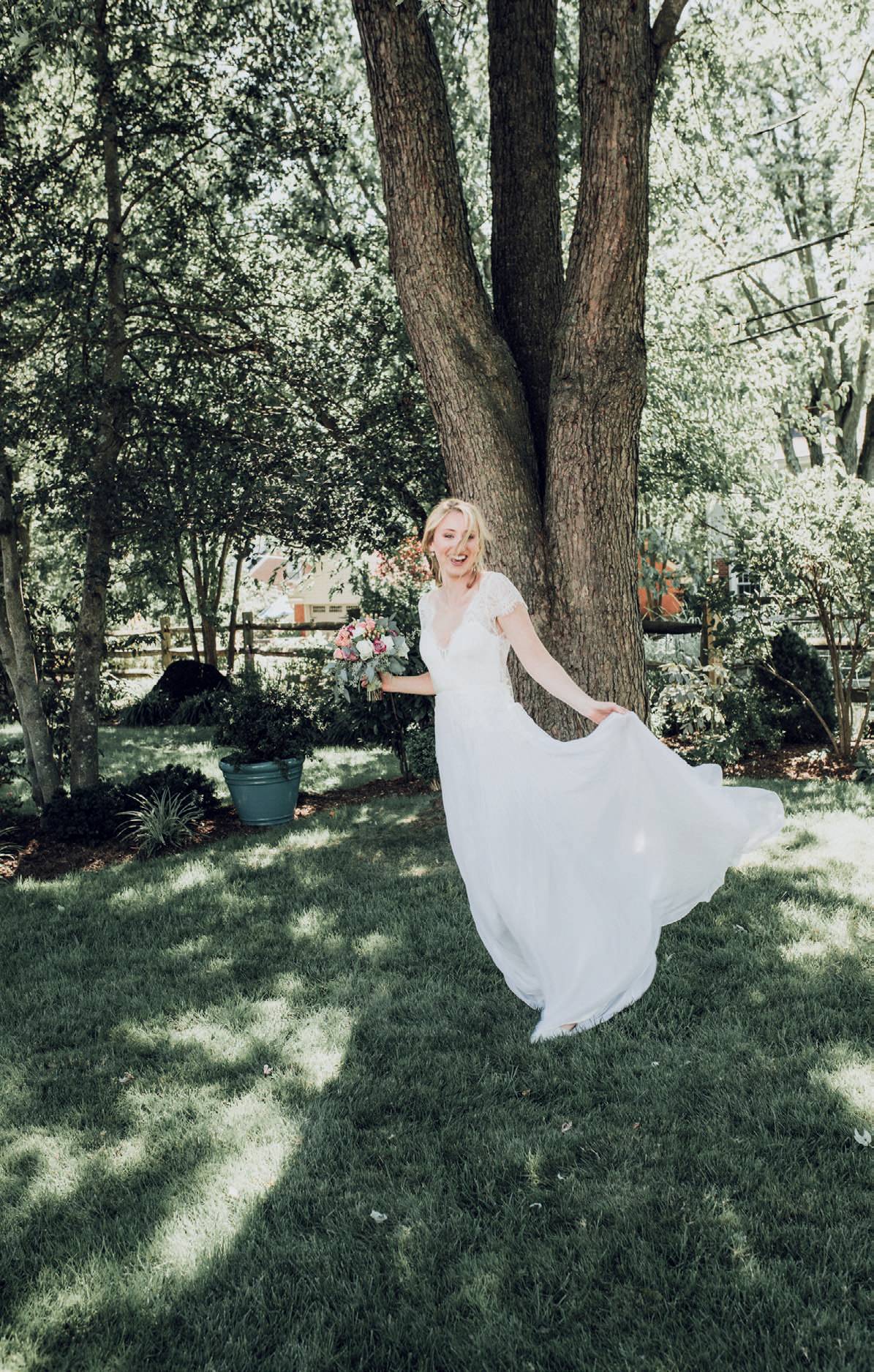 Their communication—and love—thrived through graduate school. "We've always chosen each other," Sigourney says. Last March, Ben asked for her father's blessing and then for her hand in marriage.
Knowing both of their families would be nearby later that summer for their annual sojourn to Sunset Beach, North Carolina, Ben knew it was the perfect spot to propose. On an early morning walk, Ben got down on one knee in the courtyard outside Sigourney's parents' home. While celebrating with family throughout the week, they decided how their wedding would look. "Who would be there was what mattered most to both of us," Sigourney says. Nana would have to be there.
So, just six weeks later, the couple traveled from Virginia to Wilmington, where Sigourney's father grew up and where Nana still lives. With just 20 of their nearest family members gathered, they tied the knot in Nana's backyard garden, colored with flowers and sunshine. After the couple exchanged vows, both their fathers made toasts and the newlyweds cut the cake. Sigourney's father then arranged for the couple to take a private limo ride.
"We just sat there and listened to our favorite music and held hands," Ben says. "I got to really think about each moment we just had and really soak it all in."
Later that evening, all enjoyed a relaxed dinner at Big Fish Grill on the Riverfront—a perfect ending to a perfect day, Sigourney says.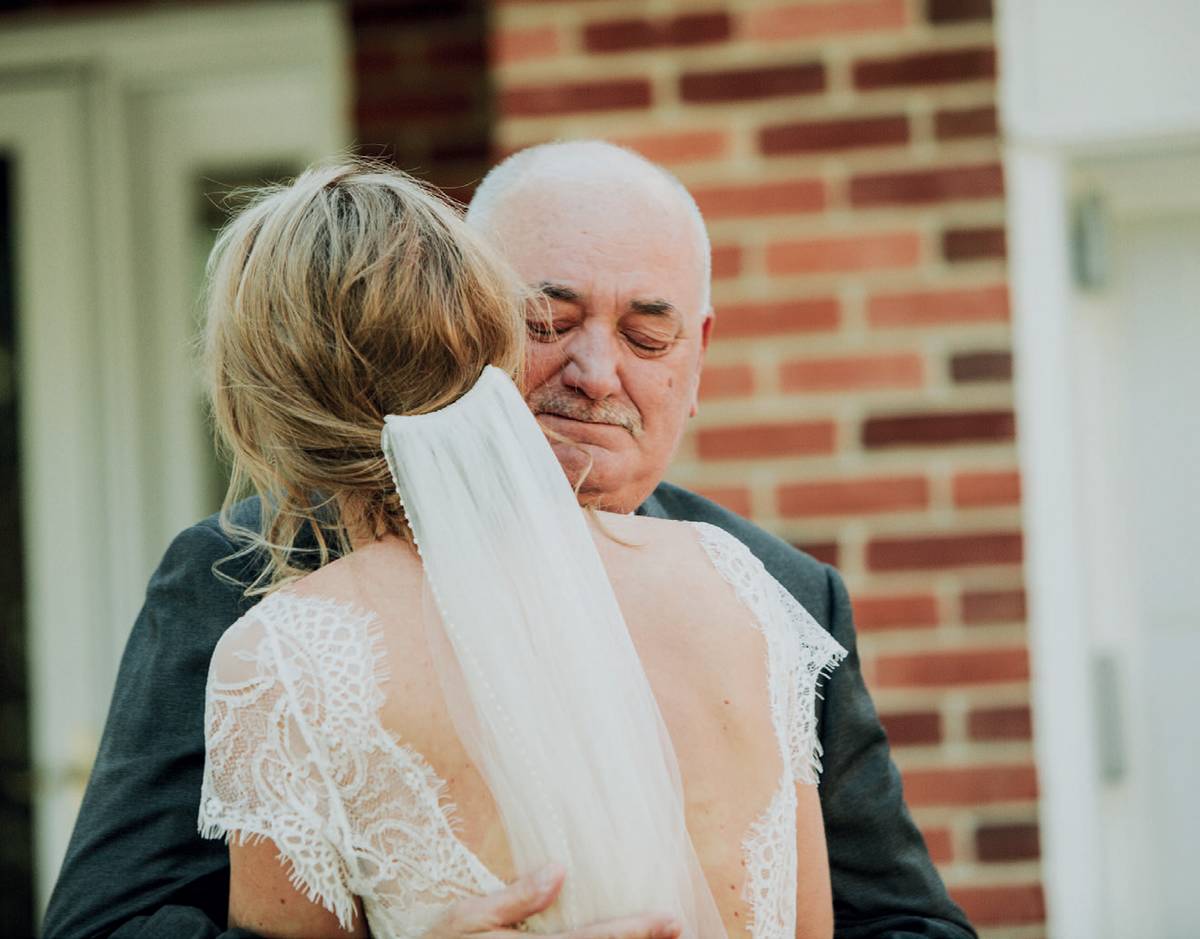 As a wedding put together so quickly—amid a pandemic—it was full of personal touches. Sigourney wore her sister's veil and used some of the décor from her ceremony a year earlier, and the two did their hair and makeup together. Sigourney and Ben plan to hold a large celebration sometime in the future, but they'll always cherish their intimate wedding, which was entirely about love—shared between them and for each of their family members, the people they cherish most every day.
"It was absolutely beautiful," Ben adds. "It was just the right thing to do."