Photos by Chuck Anerino
Documentary photographer Chuck Anerino is an expert at capturing moments in time. He puts the skill to use in his approach to wedding photography.
By Angie Gray
---
Chuck Anerino of Claymont, Delaware, isn't a wedding photographer—he's an expert in visual storytelling, with skill and talent to capture a couple's most special day. His images not only document events as they unfold but also engage the senses in a way that makes you feel as if you were there. Here, he takes us behind the lens.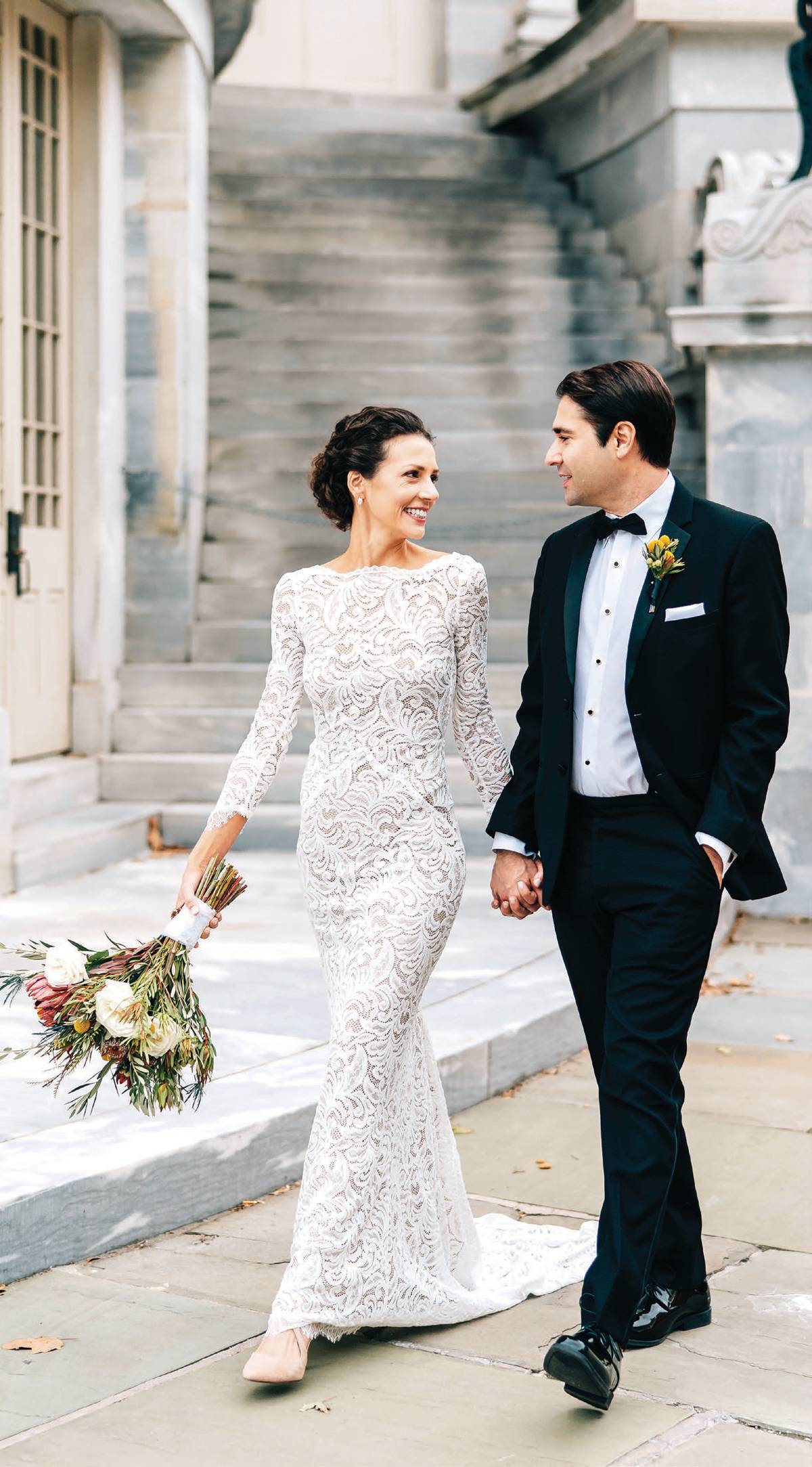 HOW DID YOU GET STARTED IN WEDDING PHOTOGRAPHY?
I never intended to photograph weddings. My love of photography started by documenting moments in my family's life. In 2009, a friend asked me to [be a second photographer] at a wedding. I was reluctant until he said, "Just do what you normally do…but at a wedding." I did that and I was hooked. I continued with that approach and opened my own studio in 2011.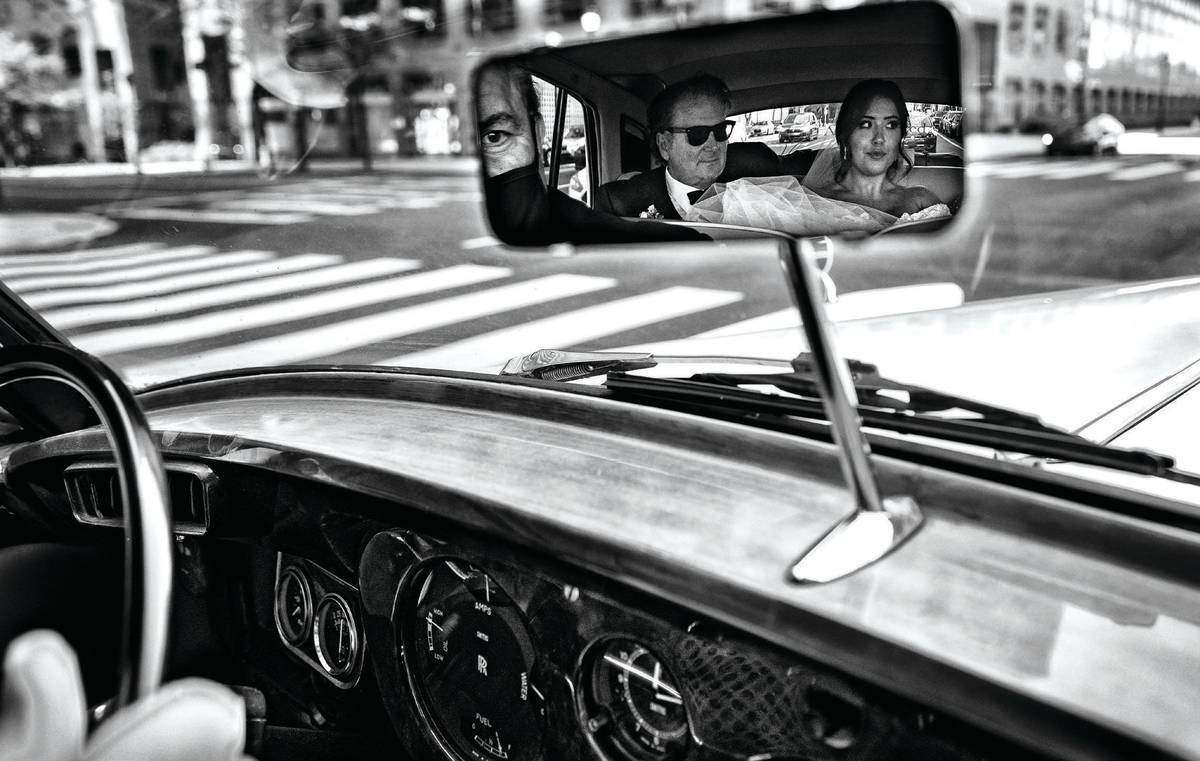 WHY DID YOU DECIDE TO SPECIALIZE IN WEDDINGS?
When you step back, weddings are just fun family events. It's cool to witness two families coming together. The plot line is the same, but the details are different each time. I enjoy finding and revealing those differences that make each union unique.
YOUR WEBSITE DESCRIBES YOUR WORK AS "PHOTOJOURNALISTIC." CAN YOU EXPLAIN WHAT THIS MEANS?
I strive to freeze time in an authentic, honest way, with no pretense. When a couple sees my work and says, "I love how candid and nostalgic the photographs are," then I know we are a great fit. Your wedding day is supposed to be fun and comfortable. I want to be as unobtrusive as possible…to allow the couple to feel truly themselves around the people they love most. That's when the natural and magical moments happen.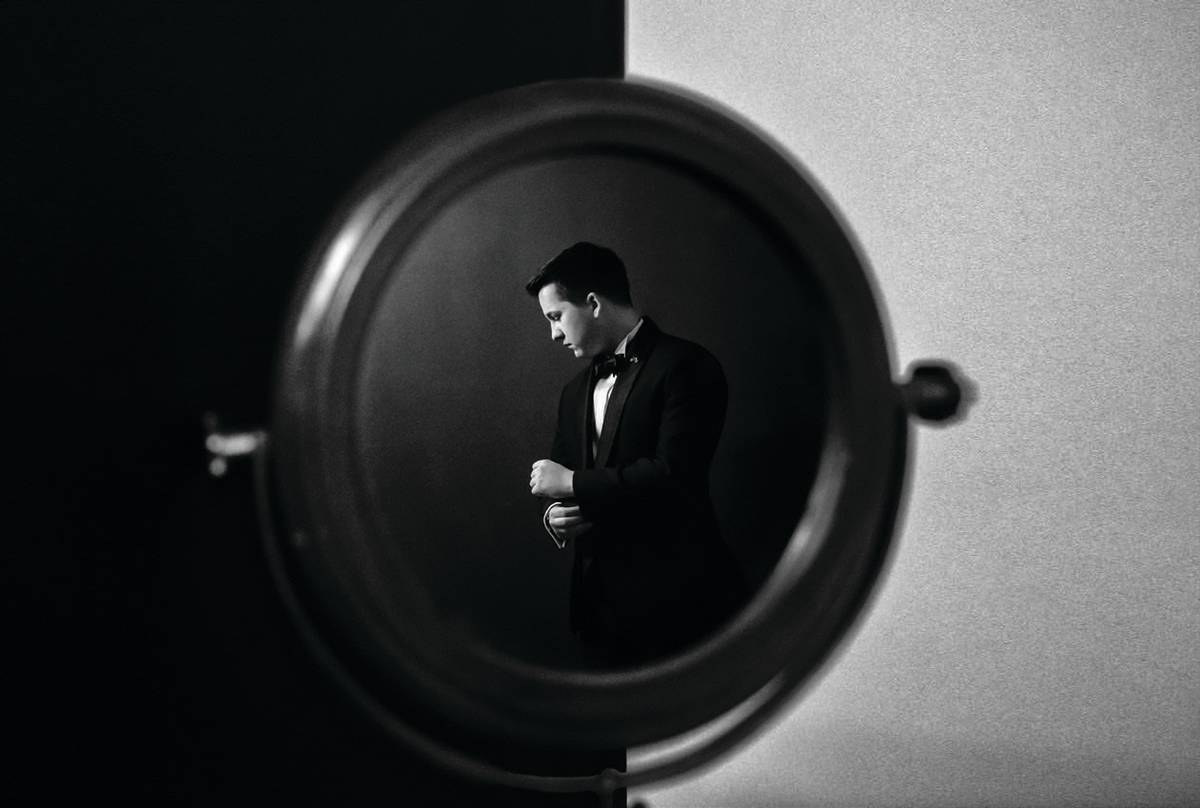 WHAT ARE YOUR FAVORITE WEDDING VENUES TO PHOTOGRAPH IN DELAWARE?
Hotel du Pont is a classic backdrop for photographs that will still resonate with the couple 30 or 40 years from now. Greenville Country Club has a gorgeous outdoor space and a relaxed atmosphere. Both venues lend themselves well to the timeless style I showcase.
WHAT ARE YOUR FAVORITE MOMENTS TO PHOTOGRAPH AT A WEDDING?
Capturing the unexpected! We all know the anticipated flow of the day—the first kiss, the toast, the dance party. What we don't know is if the maid of honor will pass a tissue to the emotional bride during the ceremony, or if the best man will make the groom snort with laughter during the toast, or even if grandma slaps an a** on the dance floor! These in-between moments are what keep the story of the day alive in our memories.