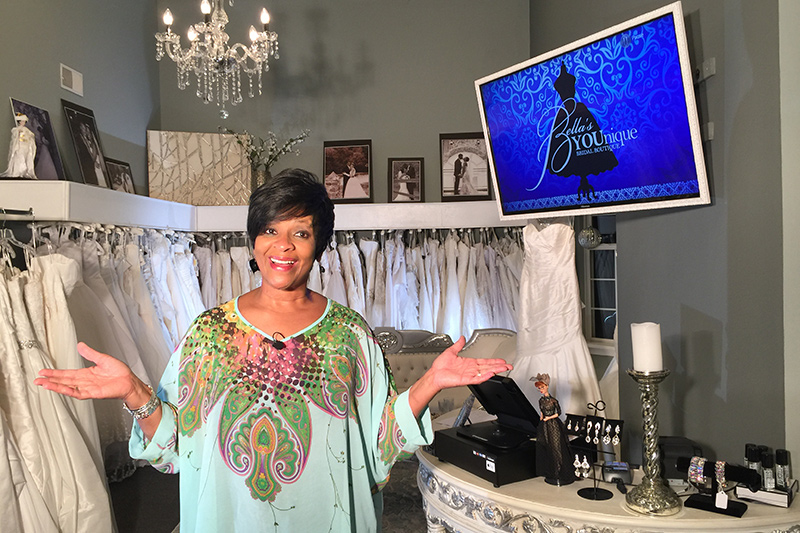 Say yes to a designer dress for less!
---
Partner Content*
---
Bella's YOUnique Bridal Boutique in New Castle, Delaware believes every bride is special, no matter how large or small the budget. We chatted with owner Monica Dudley about the best tips for finding your dream gown without spending a fortune!
Q: Who should I bring with me to the appointment?
A: Avoid taking a tribe with you to select a gown. I suggest bringing just your mother, grandmother, aunt, or someone that you consider a mother figure. Of course, you may also want to bring a sister or a maid/matron of honor. Most importantly, you want someone who will support your choice and gently tell the truth if they are asked. If you are ecstatic about a dress, I believe they should support you even if it is not what they would choose. Do not take people who are extremely opinionated, pessimistic, or outspoken. Don't allow facial expressions or comments to deter you from what makes you feel beautiful. This is your day and your time to shine!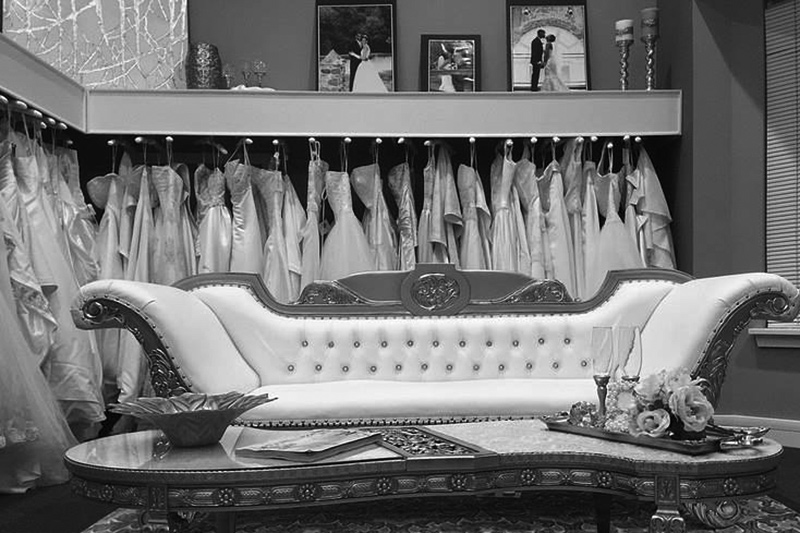 Q: How do I choose a gown style?
A: There are basically five bridal gown silhouettes available ­– Ball Gown, A-line, Fit and Flare, Mermaid, and Sheath. The fit and flare may have a trumpet bottom or the ball gown a drop waist, but they would still fall in the above categories. Allow the bridal consultant to choose five or six gowns to determine the most flattering style for you.
Q: How many gowns should I try on?
A: Try not to try on fifty gowns – you will quickly get analysis paralysis. Because of the elegance and exquisite design of a bridal gown, it is not hard to look beautiful with each one you try on. Of course, every dress won't compliment your size, shape, or personality.  Even though, brides ultimately choose one dress (sometimes two) there are probably twenty more at that location that would look just as wonderful. Trying on too many gowns can be frustrating and turn into a chore instead of the enjoyable experience that it should be.
Q: How much should I pay for a wedding gown?
A: This is the million-dollar question ­– but not a million-dollar answer! You may have dreamed of this moment as a little girl – wearing a beautiful gown, flowing with rich fabrics and embellishments. But the reality is that not everyone can afford or even wants to spend thousands of dollars on a gown. The good news is that you do not have to pay $1,000 and up to have the dress of your dreams. You can save as much as 80% off of the cost of a designer gown by purchasinga discontinued style or floor sample. If you are operating on a conservative budget, consider a bridal consignment or resale shop. No one ever asks, what year was your gown designed or did you purchase it off the rack? Most importantly, do you feel beautiful? do you love it? Be free to express your "YOUniqueness" and choose the gown that fits your style and budget.
---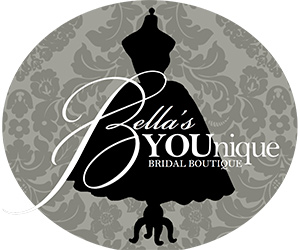 Bella's YOUnique Bridal Boutique in New Castle, Delaware offers an upscale experience without the upscale price. The shop purchases new inventory liquidated from manufacturers and bridal shops at deep discounts and passes the savings on to their customers. Although your gown is a very important part of your big day, the money that you save with Bella's can be best used elsewhere – hiring live music, your honeymoon, or furnishing a new home. The shop also carries mother of the bride dresses, evening gowns, cocktail dresses, jewelry, veils, and sashes. Experience top service in an elegant showroom, a personal and intimate time where you can be pampered and also redirect your wedding dollars! Visit online at bellasyouniquebridal.com.
*What's this? This content is made possible by our sponsor. It is not written by and does not necessarily reflect the attitude, views, or opinions of the Weddings Today editorial staff.